---
Cuban Cooperation Personnel in Angola Exhibit Photos of Fidel
2017-08-10 09:29:16 / web@radiorebelde.icrt.cu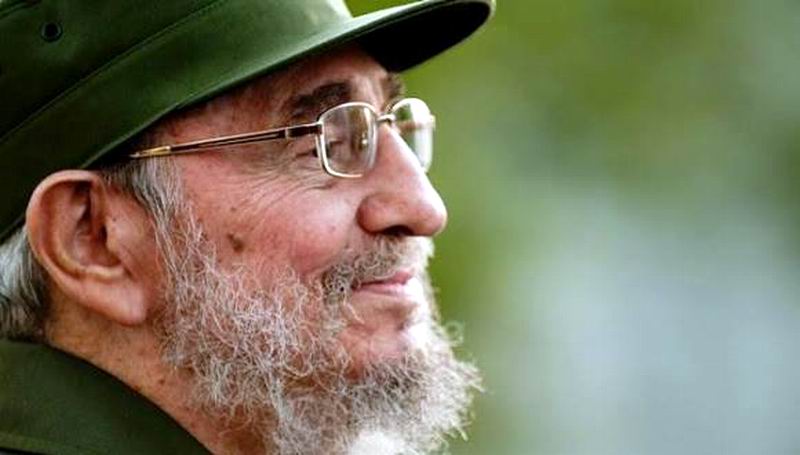 Cuban cooperation personnel in Angola inaugurated on Wednesday in Luanda a photographic exhibition in honor of the leader of the Revolution Fidel Castro on occasion of the 91st anniversary of his birth next August 13th.

The exhibition includes his childhood, student and Head of State stages that also includes meetings with Presidents of Third World countries like the founding father of the Angolan nation, Antonio Agostinho Neto and anti-apartheid leader Nelson Mandela, reported Prensa Latina News Agency.

The event also includes photos of Fidel with Presidents from Venezuela Hugo Chavez, Bolivia Evo Morales and former Ecuadoran Head of State Rafael Correa.

During a morning meeting at the Imbondex Construction Company on the outskirts of Luanda, several exhibitors highlighted Fidel Castro's support in the fight for the independence of Africa becoming a symbol of internationalism.

They also paid tribute to carpenter Jesus Celestino Garcia Paret who fought as reinforcement in the battle of Cangamba from August 2nd to the 10th, 1983.

As part of activities for the birthday of Fidel Castro, August 13 th, Cubans and Angolans will participate on Friday in a panel on the internationalist vision and love for Africa of the revolutionary leader.


(ACN)

Radio Rebelde. 23 # 258 % L y M. Vedado. Plaza de la Revolucion Havana City, Cuba CP. 10400. Principal Editor: Pablo Rafael Fuentes de la Torre. Webmaster: Mabel Peña Styo. Journalist: Liannis Mateu Francés - Laura Barrera Jerez.Photojournalist: Sergei Montalvo Arostegui. Comunity Manager: Alejandro Rojas. Assistant: Adriana Glez Bravo. Developed by Radio Rebelde Web Team
General Director: Frank Aguiar Ponce.
Phone numbers: (53) 7 838-4365 al 68 (Cabin) (53) 7 839-2524 (Public Relations).
© Copyright Radio Rebelde, 2015