---
Cuban Cuisine turned into art, literally
2019-02-21 10:08:47 / web@radiorebelde.icrt.cu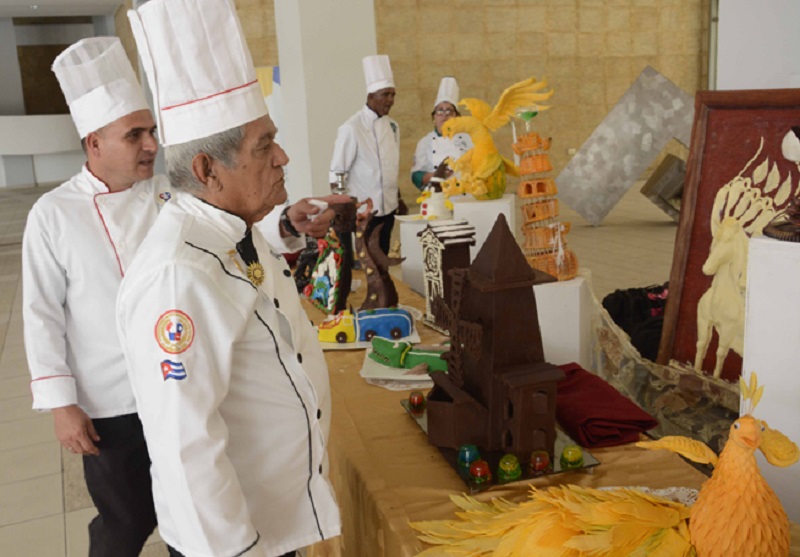 Exquisite works, both in taste and form, were created and exhibited on Wednesday at the Museum of Fine Arts, in Havana, in the event Cocina artística (Artistic Cuisine), a festival that promotes the stylization of national products.
The participants in the meeting, dedicated to the 500th anniversary of the founding of Havana, made emblematic sites of the Cuban capital such as the Capitolio, designed with food, vegetables and other products such as chocolate.
Eddy Fernández Monte, president of the Culinary Association of Cuba, told the Cuban News Agency that the festival brings together chefs prepared in the cooking courses of that institution, who show, in addition to the technique, an artistic restlessness at the time of presenting the dishes.
He stressed that Cuban cuisine is very rich, so it is essential to take advantage of national products and stylize them to offer better meals at home and in restaurants.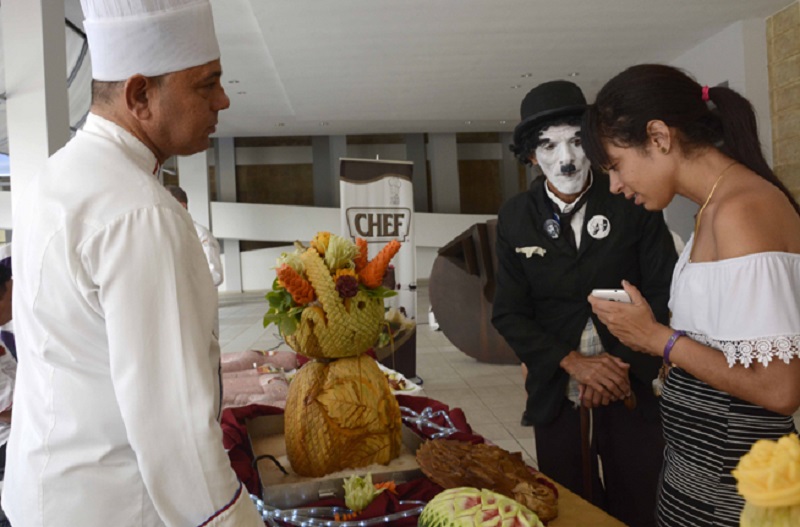 Santiago Gutiérrez Lezcano, chef at he Sevilla Hotel, emphasized that this event evidences the capacity of the current chef, dignifies the profession, and offers new ways of offering traditional dishes, while also promoting healthy lifestyles.
The Artistic Cuisine competition was attended by chefs from the provinces of Matanzas, Pinar del Río and Havana.
Fernandez Monte stressed that this year the Cuban Culinary Association will hold various workshops prior to the International Culinary Festival, which will be held in Havana in October, and will bring together representatives of all branches of gastronomy.
He also highlighted the Encuentro de las Siete Villas (Meeting of the Seven Villages), which will be held in Havana, with the aim of preserving the typical dishes of those regions and Spain's influence on Cuban cuisine.

(ACN)

Radio Rebelde. 23 # 258 % L y M. Vedado. Plaza de la Revolucion Havana City, Cuba CP. 10400. Principal Editor: Alejandro Rojas Espinosa. Webmaster: Mabel Peña Styo. Journalist: Liannis Mateu Francés - Yaicelín Palma TejasPhotojournalist: Sergei Montalvo Arostegui. Assistant: Adriana Glez Bravo. Developed by Radio Rebelde Web Team
General Director: Frank Aguiar Ponce.
Phone numbers: (53) 7 838-4365 al 68 (Cabin) (53) 7 839-2524 (Public Relations).
© Copyright Radio Rebelde, 2015