---
Cuban deputies agree to propose law to protect national production
2018-12-17 12:12:30 / web@radiorebelde.icrt.cu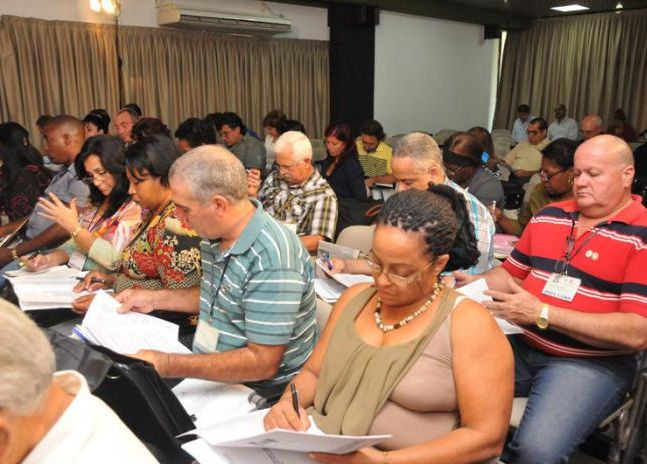 Deputies of the National Assembly of People's Power (ANPP) agreed to promote the approval of a law on the protection of national production with a focus on import substitution, without affecting the quality of services rendered to the tourist industry.
The suggestion came from the Service Attention Standing Commission, at its meeting attended by Esteban Lazo Hernandez, president of the Cuban Parliament, where the results of the inspection and control of tourism entities were discussed.
María del Carmen Concepción, president of the commission, explained to the press that the goal is to favor the effective substitution of imports to avoid the flight of foreign currency from the country in the acquisition of products that can be obtained in Cuba.
The deputies conducted audits in 15 provinces, 51 municipalities, 73 tourist facilities, camping sites, non-state forms of management and seven airports, where they detected that in a part of the hotel network is unstable the presence of vegetables, fruits and products of the national industry.
The President of the ANPP stressed that there is a directive that has been insisted on a lot, and that is that you should not acquire abroad anything that can be produced in the country, and it is necessary to do as much as possible to produce, do it with quality and efficiency.
He said that if an important part of the income from tourism is dedicated to the import of resources that can be obtained in the island, then the sector is not fulfilling the role it should.
Manuel Marrero, Minister of Tourism, said that, for example, currently the country has to import pickled vegetables to meet the demand for its facilities, a situation identified by the Ministry of Agriculture.
During the working session, those present agreed on the importance of the productive chains, as well as on the need to guarantee the quality of supply, as the Cuban President Miguel Diaz-Canel warned this morning in the Economic Affairs Commission.
In this sense, the advances of the furniture industry were exalted, which assumed the production of furniture for high standard facilities such as the Gran Hotel Manzana Kempinski and the Packard, both located in this capital.
Although they are not generalized, problems were identified with kitchen equipment, climate and refrigeration, affects by instability in the water supply, and a discrete range of Wi-Fi service, a situation that according to de Marrero will improve next year.

(ACN)