Cuban deputy FM stresses importance of political dialogue with South Africa
2019-09-06 11:51:48 / ACN
---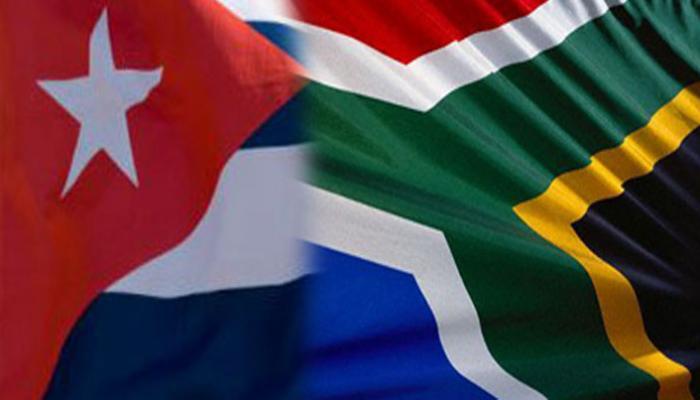 Cuban First Deputy Minister of Foreign Affairs, Marcelino Medina, expressed today his satisfaction with the result of the 15th edition of the Consultation Mechanism between the Foreign Ministries of Cuba and South Africa, Prensa Latina reported.
Upon conclusion of the meeting held at the Department of International Relations and Cooperation office in Pretoria, chaired by the South African Vice Minister Alvin Botes, Medina said that Cuba gives special importance to the political dialogue with that nation.
We are pleased with the result of this meeting and with the fact that important advances have been made since the last meeting," the Cuban diplomat added.
This exchange confirms the willingness we have to continue progressing and find new cooperation areas and reaffirm those that already exist, while identifying business opportunities and joint work to continue strengthening common ties, Medida remarked.
The first deputy minister thanked "the happy news" that South Africa will send a high-level delegation to the 500th anniversary celebrations of the founding of Havana and announced that Minister Bruno Rodriguez is inviting South African Minister of International Relations and Cooperation, Nadeli Pandor, to visit Cuba.
Medina also invited Vice Minister Botes to continue the bilateral mechanism of inter-ministerial consultations next year in Havana.
The diplomat greatly appreciated South Africa's ongoing support in the fight for the lifting of the U.S. blockade against Cuba and the role that Africa and the AU have played in this regard.
He also mentioned "the historical and always symbolic relationships that Fidel Castro and Nelson Mandela had"', which he said "is always a reference for our ties".
Medina assured that Africa is and will continue to be a priority of Cuba's foreign policy, since there are relations with deep historical roots in the continent, as well as with South Africa.