Cuban doctors, world fighters against COVID-19
2020-05-21 15:37:46 / ACN
---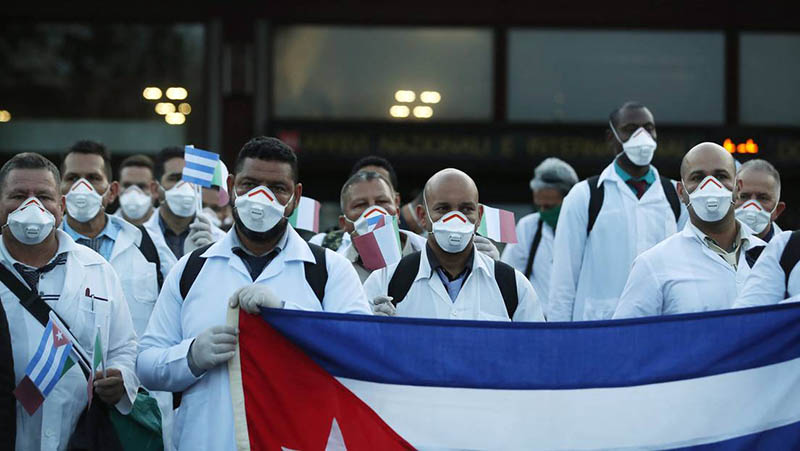 Twenty countries around the world are currently receiving solidarity from Cuban health professionals in the fight against the new coronavirus, declared a pandemic last March by the World Health Organization.
So far, more than 26,000 patients from different nations have received the attention of Cuban doctors and nurses, who have saved the lives of 976 people affected by COVID-19.
However, while most states are seeking cooperation in the current health circumstances, voices from around the world are reporting that the United States is launching a campaign to smear Cuban physicians' international collaboration.
The Caribbean nation has sent more than 1,200 health specialists to countries affected by COVID-19 at the request of those governments, and some 29,000 of its professionals are joining efforts to combat the pandemic in 64 other nations where intergovernmental health cooperation agreements already exist.