Cuban Echavarria leads Prensa Latina poll for best 2018 athlete
2018-12-04 09:24:36 / ACN
---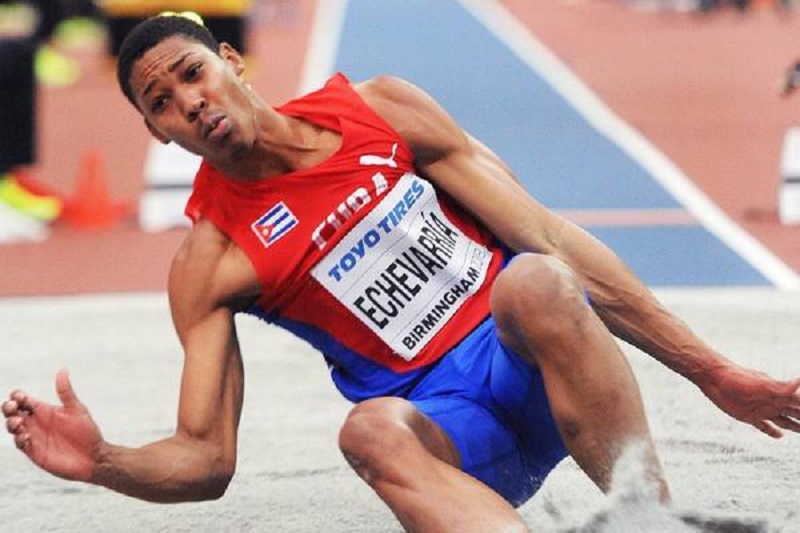 Cuban Juan Miguel Echavarria leads the traditional poll made by Prensa Latina news agency to choose the best athletes of the year in Latin America and the Caribbean.
The young Caribbean athlete, who earned the vote of the Russian agency Sputnik Novosti to the best male athlete of the area, has become into the new sensation of the long jump by starring this year performances so as to think in breaking the world record of the American Mike Powell.
Echavarria remained unbeaten throughout the season and won the IAAF Indoor World Championships by scoring the global season best of 8.66 meters in the city of Ostrava, Czech Republic.
Despite dealing with an injury, the 20-year-old reached 8.83m in the 6 th stop of the Diamond League of Stockholm, Sweden, jump that was unfortunately ineligible for record purposes due to a marginally illegal tailwind of 2.1m/s.
The Russian agency also granted its vote among women to Colombian Caterine Ibargüen, who conquered her fifth Diamond League with record of 14.56meters in the women´s triple jump.
In the Central American and Caribbean Games of Barranquilla, she won gold medals in long jump with 6.83m; and in triple jump (14.92), setting a national record in the latter event.
In the team poll, Sputnik opted for the Cuba Domadores by achieving their third title of the World Series of Boxing (WSB), where they defeated the Kazakhstan Astana Arlans in the final.
The annual Prensa Latina poll emerged in 1964 and its first winner among men was Cuban sprinter Enrique Figuerola, silver medalist in the Olympic Games that year, in Tokyo.
The world record holder of 100 and 200 meters, Jamaican Usain Bolt, is the athlete who has won more times (8).
Voting closes next December 18 and the winners will be announced on the 19th.