---
Cuban engineers are vital to development of Varadero resort
2017-01-11 11:29:54 / web@radiorebelde.icrt.cu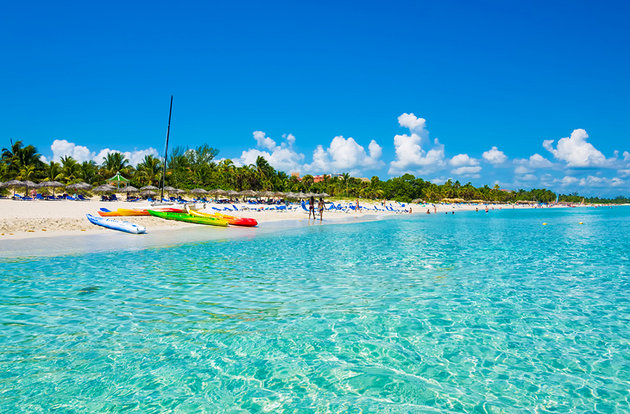 Cuban engineers in the western Cuban province of Matanzas are of paramount importance to the works related to the rehabilitation program of this city, and the development of the tourist pole of Varadero, Cuba´s largest resort.

The contribution of the specialized staff is decisive in projects that will allow expanding the housing capacity in the Hicacos Peninsula, and others destined to revive the Historic Center of this city, in order to enhance its attractions and turn it into a destination for cultural tourism.

Jorge Luis Hernández, director of the Enterprise of Architecture and Engineering Projects in the province of Matanzas, told ACN that the entity has about 200 technicians and engineers directly linked to local socioeconomic development.

According to the official, his staff plans to complete in the first quarter of the year the technical preparation of works such as the final stage of the restoration of Sauto Theatre, the termination of Guanima bridge in the tourist corridor between the poles of Havana and Varadero, and the transformation of Medio Street, located in a modern commercial pedestrian promenade, and many others.

According to Hernández, the company is also linked to the construction of the new Varadero International Hotel, which is in line with the planned schedule, and other hotel facilities in that destination, famous for having one of the most beautiful beaches in the world.

(ACN)

Radio Rebelde. 23 # 258 % L y M. Vedado. Plaza de la Revolucion Havana City, Cuba CP. 10400. Principal Editor: Pablo Rafael Fuentes de la Torre. Webmaster: Mabel Peña Styo. Journalist: Liannis Mateu Francés - Laura Barrera Jerez.Photojournalist: Sergei Montalvo Arostegui. Comunity Manager: Alejandro Rojas. Assistant: Adriana Glez Bravo. Developed by Radio Rebelde Web Team
General Director: Frank Aguiar Ponce.
Phone numbers: (53) 7 838-4365 al 68 (Cabin) (53) 7 839-2524 (Public Relations).
© Copyright Radio Rebelde, 2015