Cuban expert warns about the need for early cancer detection
2020-01-31 10:10:12 / ACN
---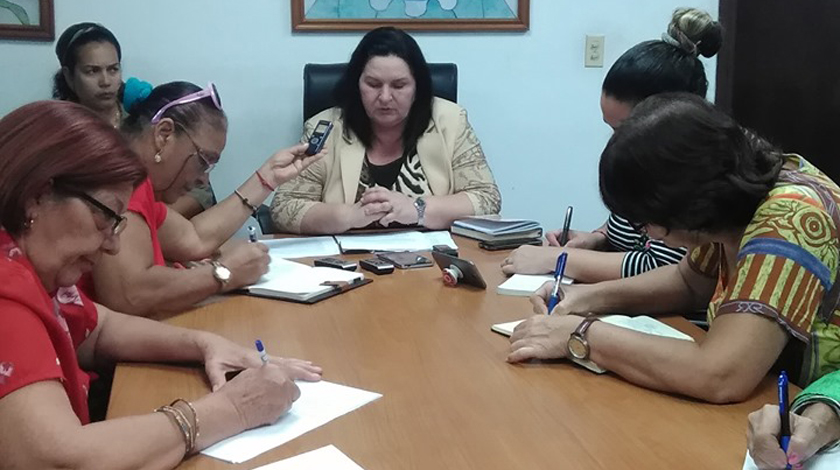 Dr. Maria Caridad Rubio, head of the Independent Section for Cancer Control of the Ministry of Public Health ( MINSAP by its Spanish acronym), reiterated in Havana the importance of early diagnosis of this disease, whose initial link in Cuba is Primary Health Care (PHC).
In statements to the national press, the renowned oncologist stressed that this can make the difference between living longer and better or dying, and said that family doctors are prepared to assess cases, initiate therapy and refer to oncology specialists.
Preliminary figures from the MINSAP confirm that by the end of 2019, 24.912 Cubans had died in Cuba, while the incidence at that time was 48.617 new cases, Dr. Rubio stated.
The main causes of death were, firstly, the presence within the lungs, both in men and women, followed by the breast, colon, cervix and uterine neck in women, while in men the prostate, colon, larynx and urinary tract are in second to fifth place, respectively, she added.
Rubio explained that skin cancer in Cuba has the highest incidence, but not the highest mortality rate.
Among the non-modifiable risk factors are aging and heredity, and he also warned of the great harm that smoking, alcohol and obesity, among others, constitute for the appearance of oncogenic tumors.
Currently, there are 42 medical oncology services, nine oncopediatric services, 25 nuclear medicine services, nine radiotherapy services and two third-level institutions (National Institute of Oncology and Radiobiology and the Hermanos Ameijeiras Hospital) throughout the country, the expert indicated.
Despite the limitations, in recent years Cuba has introduced very expensive high technology for the diagnosis of patients suffering from this malignant disease, including for radiosurgery, chemotherapy and nuclear medicine, such as the computerized tomography device (PET-CT), she concluded.