---
Cuban Filmmakers to Make Action Film in Bolivia
2019-04-22 07:16:01 / web@radiorebelde.icrt.cu / Translated by: JC Caballero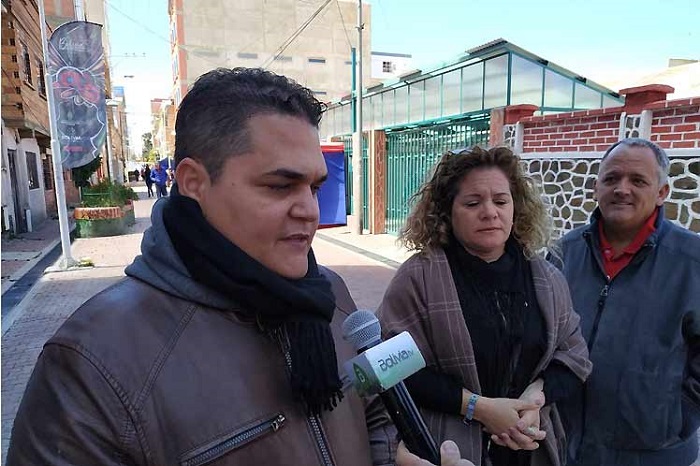 Bujía y Dinero is the title of an action film that is being made by Cuban filmmakers in Bolivia with locations in La Paz and part of other provinces as it was confirmed by the local ministry of Cultures and Tourism, Wilma Alanoca.

As for us, Cuba has always been that image of resistance before a cultural war of symbols that we have worldwide. Cuba represents that cradle of the solidarity culture and we have many teachings that we have also been able to ratify here in Bolivia. She said to the Press.
Wilma Alanoca stated that there is an executive agreement between Havana and Bolivia that allows broaden the cultural exchange and the cinematography is one of the tasks to be driven. She said to Prensa Latina News Agency.

In addition, she added that the Cuban filmmakers carried out a related-map research in that nation and they chose locations in La Paz and part of other provinces, mainly. It is this way that film will be recorded this year and it will become a promoting of images of all the ancestral one, as well as the Bolivian tourists destinations and gastronomic and the director and film script writer, Yosmani Acosta, stated that the proposal tries to show a message about human and social values, beyond presenting an interesting history.

Wilma Alanoca described the main character named Mark , A Cuban-based in Bolivia for eleven years, is ripped off while trying to get easy money from the local motorbikes races. It is an action film that recreates the landscape and culture of different regions of Bolivia through its main character, his girlfriend and friends that he achieve to make in that wonderful country. The scriptwriter said.

The intellectual added that Mark was involved in the task about stealing Havana´s Capitol building´s diamond in Cuba to be given as a rescue and saving Chiara, his couple.
The scriptwriter described Mark as a young man, aged 25 years old, and an extreme-sport lover whose girlfriend has the same age.

To win, he competes with his motorbike, but he had a sabotage, lose and is forced by another character (El Puro) to carry out that robbery in Havana city to pay his debts.

On this context, the Cuban capita city becomes the main venue of the film´s story in which a young man involves his friends to be able to save his beloved couple who is kept a hostage until Mark delivers the money he owes.

While studying the different locations in Bolivia, part of the members of the filmmaker´s team participated in diverse activities and they attended along with the Cuban ambassador, Carlos Zamora and officials of the state embassy to the inauguration ceremony of the Alba Cultural center of Bolivia, the third of the world.

Radio Rebelde News Desk

Radio Rebelde. 23 # 258 % L y M. Vedado. Plaza de la Revolucion Havana City, Cuba CP. 10400. Principal Editor: Alejandro Rojas Espinosa. Webmaster: Mabel Peña Styo. Journalist: Liannis Mateu Francés - Yaicelín Palma TejasPhotojournalist: Sergei Montalvo Arostegui. Assistant: Adriana Glez Bravo. Developed by Radio Rebelde Web Team
General Director: Frank Aguiar Ponce.
Phone numbers: (53) 7 838-4365 al 68 (Cabin) (53) 7 839-2524 (Public Relations).
© Copyright Radio Rebelde, 2015