Cuban FM calls genocide US actions against Cuba
2019-12-05 13:36:09 / ACN
---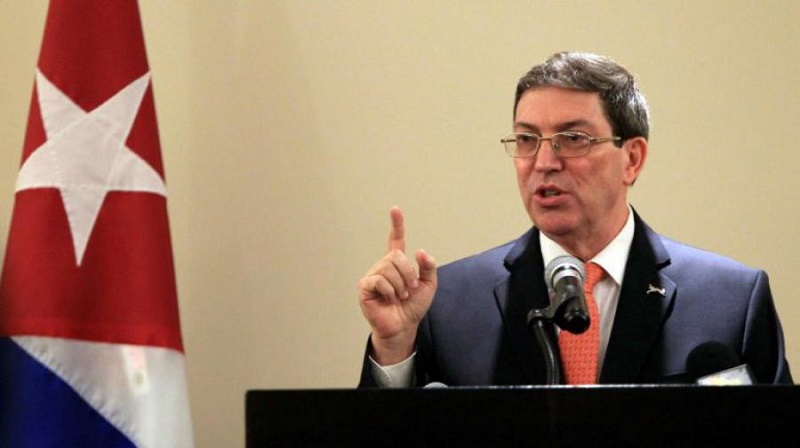 Cuban foreign minister Bruno Rodriguez called today genocide the actions by which the U.S. government blocks the entry of oil into Cuba.
"The target is to deprive 11 million people of the fuel essential to life and development. U.S. government actions are genocidal," Cuban minister denounced on Twitter.
Rodriguez noted: " They attacked Cubametales, the Corporacion Panamericana S.A., 7 other ships that transport oil to Cuba," the latest in reference to the most recent measure adopted by Washington to prevent the arrival of crude oil in Cuban ports.
The U.S. Treasury Department announced last Tuesday sanctions against six other oil tankers of the company Petroleos de Venezuela, for transporting fuel to Cuba.
Washington's measure is part of the unilateral oil blockade imposed against the Venezuelan government and continues the persecution of the entry of oil into Cuban territory, with severe consequences for the Cuban economy, as part of the blockade imposed against this Caribbean nation almost six decades ago.