Cuban FM calls US Secretary of State a liar
2019-12-03 11:25:44 / ACN
---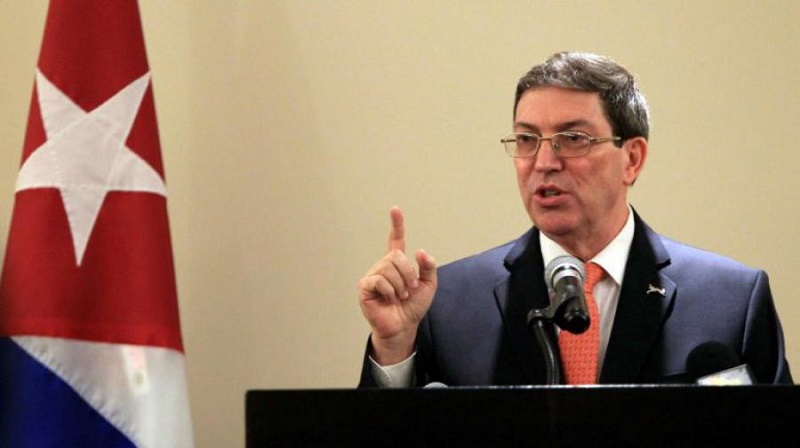 Bruno Rodriguez Parrilla, Cuban foreign minister, called today U.S. Secretary of State Mike Pompeo, who accuses Cuba of inciting protests and rebellions in Latin America, a liar.
Pompeo lies shamelessly when he accuses Cuba for the just and legitimate protest of Latin American people against the neoliberal political brutality and repression, Cuban FM wrote on Twitter.
For several weeks, the White House has been making statements blaming Cuba for encouraging the wave of demonstrations that have taken place in several Latin American nations, in protest of the tough economic measures imposed by the right-wing governments in the continent.
The Secretary of State has accused the Caribbean island for its policy of supporting the Bolivarian process in Venezuela and rejecting the coup d'etat in Bolivia, where the Cuban doctors who offered solidarity service in the South American country were accused of financing the protests after Evo Morales' forced resignation.
The fake campaign against Cuba is part of the new imperial strategy to demoralize and try to undermine the image of the Caribbean nation before the international community, in order to further aggravate the economic, commercial and financial blockade that for almost six decades has choked Cubans.
Rodriguez Parrilla warned that the potential closure of diplomatic missions is contrary to the wishes of both people, of Cubans living in U.S. territory and of the international community