Cuban FM condemns US destabilizing actions in Latin America
2020-01-24 10:28:36 / ACN
---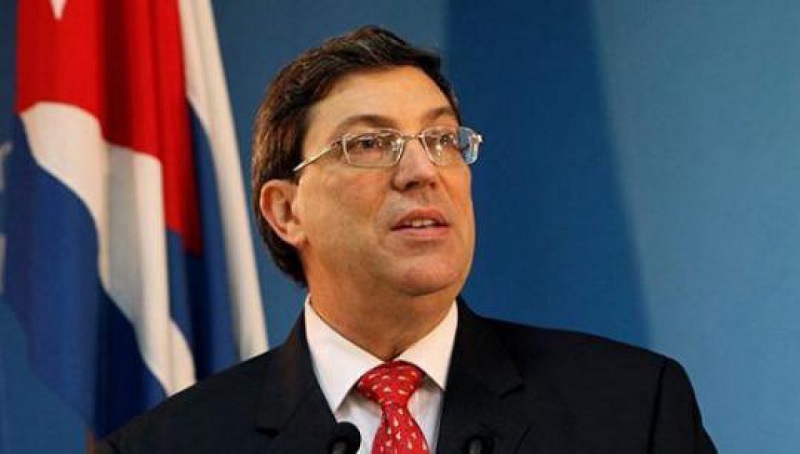 Cuban foreign minister Bruno Rodriguez denounced on Twitter the intentions of U.S. Secretary of State Mike Pompeo to destabilize the sovereign nations of Latin America and the Caribbean, including Cuba and Venezuela, as well as his disagreement with the due compensation of the Caribbean people for slavery and colonialism.
The Cuban diplomat rejected the new qualifications given by Pompeo to the Caribbean countries as "non-cooperative jurisdictions" and unilateral "certifications", with the aim of disguising the economic, political and social damage suffered by these people after centuries of colonization.
In addition, Rodriguez condemned the position of the White House and its reiterated attempts to overthrow progressive governments in South America, for example, Venezuela, a country that is in the eyes of Washington.
According to statements made by Pompeo during the 3rd Hemispheric Summit against Terrorism, held in Bogota, "USA does not recognize Maduro as president of Venezuela. He is currently in conversations with all of South America, Central America, European countries and others around the world, to join efforts to overthrow the Venezuelan leader," Cubadebate reported.
Cuba is the other target of Trump administration in the region, whose attempts to harm the Cuban people have been reinforced by the entry into force of Title III of the Helms-Burton Act and various economic and trade restrictions between the two countries.
Last September 14, President Trump extended for one more year the economic, commercial and financial blockade imposed against Cuba since 1962.
On November 7, the UN General Assembly approved for the twenty-eighth consecutive time a resolution presented by Cuba demanding the end of such meddling policy.