---
Cuban Food Industry Invest for the Quality of its Productions
2017-10-25 10:31:00 / web@radiorebelde.icrt.cu / Translated by: JC Caballero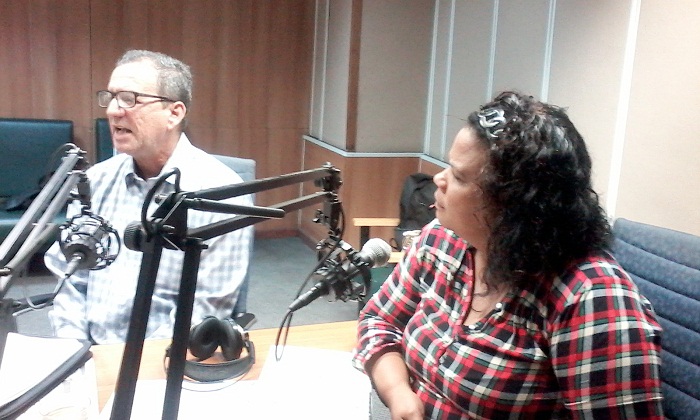 The Cuban Food Ministry (MINAL) is prioritizing its main efforts about guaranteeing and increasing the quality and increasing the wide variety of its food products which are elaborated for the local population's consumption.
Over 700 factories throughout the nation are carrying out the food and dairy production process (cheese, milk, yogurt and ice creams) meat products, fruit and vegetable canned products, sodas, beers, malt drink, chocolate bars, coffle and fish and its products, among others.
Iris Quiñones Rojas, who is the member of the Cuban Communist Party and president of the local Gripo Empresarial de la Industria Alimentaria (Food Industry Bussiness Group, known as GEIA), explained to Radio Rebelde news station that the current growing investment group includes not only the recovery of the industrial capacities in each of its productive areas but also the opening of other related centers which will enable to double the productions in some cases such as sodas, malt drinks, beers, ice creams, yogurts and other aspects with a high popular demand.
The local GEIA has 94 enterprises throughout Cuba in different productive branches where there are 80.000 workers.
Luis Orlando Paz López, who is the first minister of MINAL and engineer, expressed the dissatisfaction felt by some directors, technicians and other workers from that institution due to the presence of subjective problems which hinder the obtaining of much better related results.
We do suggest you the video about his appearance on the Hacienda Radio program.
He quoted some organizing situations, technological indiscipline and even isolated criminal issues which affect the good work of that sector, among others.
Paz López pointed out that this year the nation will carry out $ 180 million Peso currency as part of the investment program of the Cuban food industry this year, which is almost six times what was planned for it in 2010 and for the upcoming 2018. The sum will stand at some additional $ 100 millions.
The maintenance work of the current technology for which the one is acquired is a highly prioritize issue to which high sums of money has been used yearly in spite of it seems it has not been enough with those investments if there is not a consistent policy about preserving and keeping properly what it has available, just as it was established and shown by the local guidelines of the economic and social policies of the aforementioned Party and The Cuban Revolution.

By José Cabrera Peinado






Radio Rebelde. 23 # 258 % L y M. Vedado. Plaza de la Revolucion Havana City, Cuba CP. 10400. Principal Editor: Pablo Rafael Fuentes de la Torre. Webmaster: Mabel Peña Styo. Journalist: Liannis Mateu Francés - Laura Barrera Jerez.Photojournalist: Sergei Montalvo Arostegui. Comunity Manager: Alejandro Rojas. Assistant: Adriana Glez Bravo. Developed by Radio Rebelde Web Team
General Director: Frank Aguiar Ponce.
Phone numbers: (53) 7 838-4365 al 68 (Cabin) (53) 7 839-2524 (Public Relations).
© Copyright Radio Rebelde, 2015