---
Cuban health minister tours health facilities in Havana
2019-12-31 08:53:11 / web@radiorebelde.icrt.cu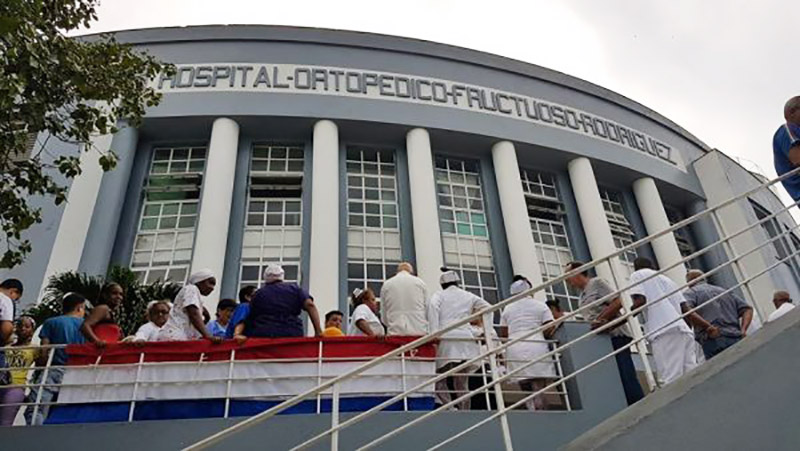 Cuban health minister Jose Angel Portal Miranda toured today several public health institutions in Havana to celebrate the 61st anniversary of the triumph of the Revolution.
According to information from the Ministry of Public Health (MINSAP by its Spanish acronym) on Twitter, Portal Miranda visited the Central Surgical Unit of the Fructuoso Rodriguez Orthopedic Hospital, which was renovated this year.
The tweet from MINSAP recalls that last November the 26th Operation Walk was carried out in that unit, where Cuban and US doctors cooperate in the rehabilitation of patients suffering from knee and hip arthrosis.
Besides, in the Clinical-Surgical Teaching Hospital Julio Trigo, the Cuban Minister inaugurated the expansion of the Hemodialysis room and toured the water treatment plant and the Intensive Care Unit, where he urged the doctors to keep the 2019 results.
Equipped with new advanced technology, the Hemodialysis room of this institution, located in Arroyo Naranjo municipality, began its implementation process in order to benefit patients affected by kidney failure.
Despite the restrictions of the US economic, commercial and financial blockade, whose damage to health between April 2018 and March 2019, according to official sources reached 104.148.178 dollars; Cuba has achieved remarkable results in medical care.

(ACN)

Radio Rebelde. 23 # 258 % L y M. Vedado. Plaza de la Revolucion Havana City, Cuba CP. 10400. Principal Editor: Alejandro Rojas Espinosa. Webmaster: Mabel Peña Styo. Journalist: Liannis Mateu Francés - Yaicelín Palma TejasPhotojournalist: Sergei Montalvo Arostegui. Assistant: Adriana Glez Bravo. Developed by Radio Rebelde Web Team
General Director: Frank Aguiar Ponce.
Phone numbers: (53) 7 838-4365 al 68 (Cabin) (53) 7 839-2524 (Public Relations).
© Copyright Radio Rebelde, 2015