---
Cuban judoka Garcia wins the silver medal in Cancun Grand Prix
2017-06-19 10:32:55 / web@radiorebelde.icrt.cu / Translated by: JC Caballero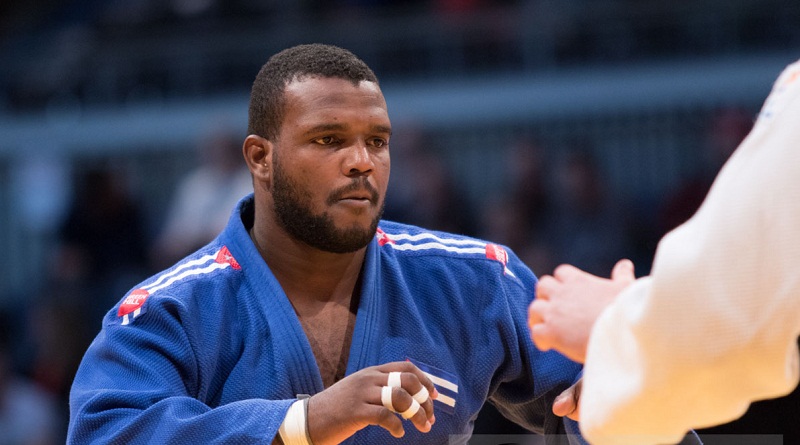 Cuban judoka Alex Garcia (+100 kg) won a silver medal after losing to Brazilian David Moura, in the Cancun Grand Prix, in Mexico.
Previously, Garcia had beaten Chilean Francisco Solis in a division that only registered four athletes.
On Sunday, the Caribbean island also reached three bronze medals, through Ivan Silva (90) Andy Granda (100) and the woman Kaliema Antomarchi (78), in addition to a fifth seat by Jose Armenteros (100).
Silva defeated Canadian Zachary Burt, Granda won over Brazilian Luciano Correa and Antomarchi beat Mexico's Liliana Cárdenas, while
Armenteros lost to British Philip Awiti-Alcaraz.
Cuba also achieved a bronze medal on Friday, with Anailys Dorvigny (57), while Osniel Solis lost his first bout.
The Caribbean island, with one silver and four bronze medals, ranked ninth in the standings led by Brazil (5-2-1), Spain (3-1-0), Israel (2-1-0), Mexico (1-2-1), United States (1-0-3), Croatia (1-0-0), Argentina (1-0-0) and Great Britain (0-4-5).
The main purpose of the Cuban side is to continue adding points for the world ranking, in the face of the World Championship in Budapest, Hungary, scheduled from August 28 to September 3.
The 36th edition of the Mexican event brought together 185 judokas from 36 countries and granted 700 points to the champions in each sex.

Radio Rebelde. 23 # 258 % L y M. Vedado. Plaza de la Revolucion Havana City, Cuba CP. 10400. Principal Editor: Pablo Rafael Fuentes de la Torre. Webmaster: Mabel Peña Styo. Journalist: Liannis Mateu Francés - Laura Barrera Jerez.Photojournalist: Sergei Montalvo Arostegui. Comunity Manager: Alejandro Rojas. Assistant: Adriana Glez Bravo. Developed by Radio Rebelde Web Team
General Director: Frank Aguiar Ponce.
Phone numbers: (53) 7 838-4365 al 68 (Cabin) (53) 7 839-2524 (Public Relations).
© Copyright Radio Rebelde, 2015