---
Cuban Minister: U.S. blockade is the main hurdle to achieve Agenda 2030 in Cuba
2019-07-18 12:06:08 / web@radiorebelde.icrt.cu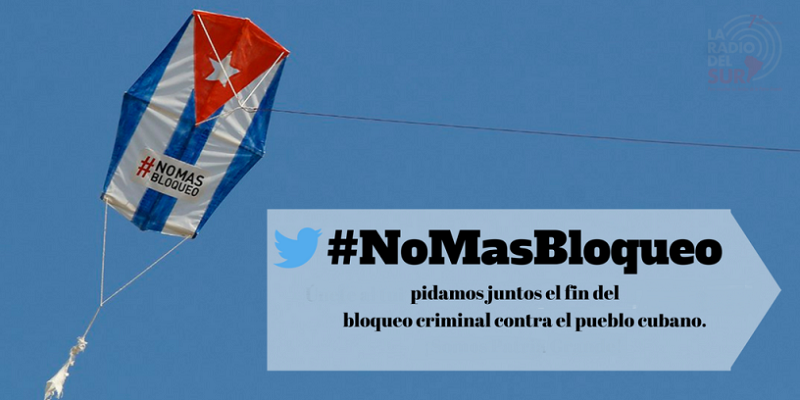 Rodrigo Malmierca, Minister of Foreign Trade and Foreign Investment, said at the United Nations that the U.S. blockade is the biggest hurdle in Cuba for the implementation of Agenda 2030.
This policy causes serious damage to the Cuban people and is the main obstacle to the development of my nation, the minister said when speaking at the UN High Level Political Forum on Sustainable Development, according to Prensa Latina.
Despite the majority rejection by the international community and broad sectors of the United States, the blockade persists and worsens, as evidenced by the increase in financial persecution, the recent activation of Title III of the Helms-Burton Act and new sanctions against Cuban entities, he stressed.
Even so, Cuba is making determined progress in implementing the 17 Sustainable Development Objectives (SDS) of Agenda 2030 and its 169 goals.
This has allowed Cuba, for example, to be the second country in the world with the lowest value in the Multidimensional Poverty Index, he said.
It also has a State Plan for Confronting Climate Change, called 'Task Life', and appears as the only territory in Latin America and the Caribbean that has eliminated severe child malnutrition, according to Unicef reports, said the minister.
According to the 2018 World Food Policy Report, Cuba is the fifth country among the first 14 countries to achieve a sustained reduction in the rate of hunger and malnutrition for several years.
My nation also interprets its commitment to Agenda 2030 as a commitment to the Sustainable Development of all nations, he emphasized.
That is why we actively cooperate with other states, with the vision of offering our solidarity aid to the most vulnerable.
Malmierca referred to the need to fulfill the agreed commitments, especially in relation to financing for development.
Without additional and predictable financial resources, without a true political will of all actors, in which the spirit of cooperation prevails, it will not be possible to achieve the proposed goals, he observed.
In this regard, he ratified Cuba's commitment to the implementation of Agenda 2030 and its ODS, and the determination to continue sharing experiences and achievements for the benefit of other peoples of the world.
In addition, the Cuban Minister offered details of how the country formed a national group in charge of the implementation and follow-up of Agenda 2030, which is made up of more than 30 organizations and entities.
Cuba is now among the first nations to link the oversight bodies (the Comptroller General of the Republic) to the process of monitoring and evaluating compliance with the ODS, he added.
The implementation of Agenda 2030 on the island is articulated with the process of updating the economic and social model that we carry forward, he said.
Recently, a new Constitution was proclaimed, which also embodies the elements that provide legal support for compliance with the ODS, he said.
According to Malmierca, Cuba intends to present an updated version of its Voluntary Nations Report on ODS next year.

(ACN)