---
Cuban President calls for authentic cultural development
2018-10-15 11:18:59 / web@radiorebelde.icrt.cu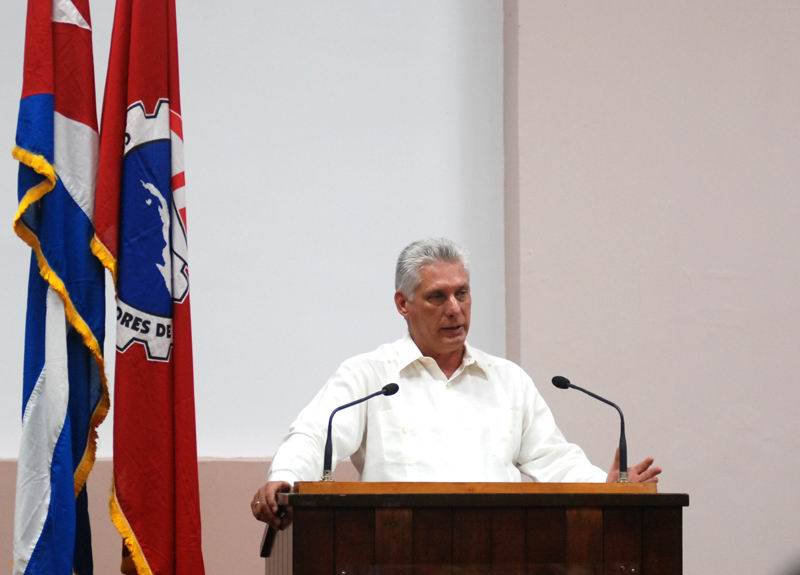 Cuban president Miguel Díaz-Canel called on Saturday at the closing of the First National Conference of the Union of Culture Workers, not to confuse the will to have all the potentialities and possibilities for creation with the eagerness to commercialize art.
Together we must defend cultural development and artistic creation stripped of banalities, vulgarities and paradigms that some people try to impose from other places, and this can be achieved through dialogue, debate, argumentation and discussion, said the Cuban leader.
There are people who are doing everything possible to separate the State from the sphere of culture, especially those who oppose the Revolution, and when a topic is going to be discussed they do not want the cultural institution to be present, he said.
He added that there is a tendency to speak instead of enjoyment and appreciation of the arts, refer to the consumption of art, and want it to become a commodity, putting the personal interest of personal enrichment independent of the quality and cultural policy of the Revolution, which is development of authenticity.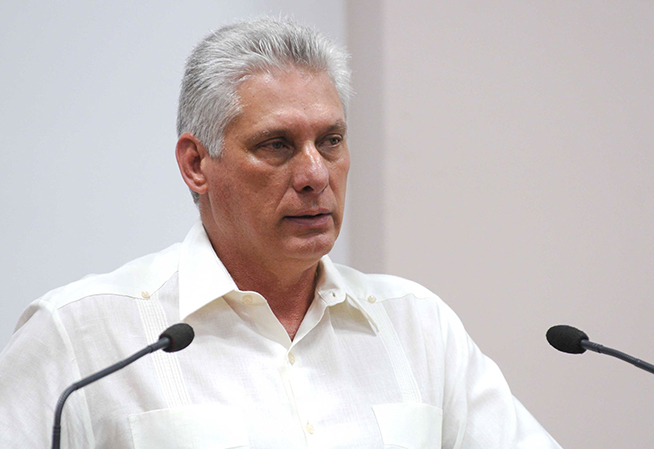 Díaz-Canel warned about the dangers of the standardization of culture through the fracture of the historical memory of peoples, the denial of their history and identity, with a clear perverse and alienating content.
Among all of us, we have to do a job that favors an emancipatory platform to defend, first and foremost, Cuba, the cultural policy of the Revolution that exists since Fidel's systematic encounters with artists and intellectuals, and expressions such as the literacy campaign, artistic education system, events, and the development of the arts.
The President said that the challenges remain the same: the imperial siege and blockade from the outside, the annexationist vocation of a few from the inside.
History has shown us that the only answer to face this context is unity and the cultural debate has to defend unity as the main pillar and I believe we can achieve it, he concluded.

(ACN)

Radio Rebelde. 23 # 258 % L y M. Vedado. Plaza de la Revolucion Havana City, Cuba CP. 10400. Principal Editor: Pablo Rafael Fuentes de la Torre. Webmaster: Mabel Peña Styo. Journalist: Liannis Mateu Francés - Laura Barrera Jerez.Photojournalist: Sergei Montalvo Arostegui. Comunity Manager: Alejandro Rojas. Assistant: Adriana Glez Bravo. Developed by Radio Rebelde Web Team
General Director: Frank Aguiar Ponce.
Phone numbers: (53) 7 838-4365 al 68 (Cabin) (53) 7 839-2524 (Public Relations).
© Copyright Radio Rebelde, 2015