Cuban president Díaz-Canel receives Lao Foreign Minister
2019-11-11 21:36:43 / ACN
---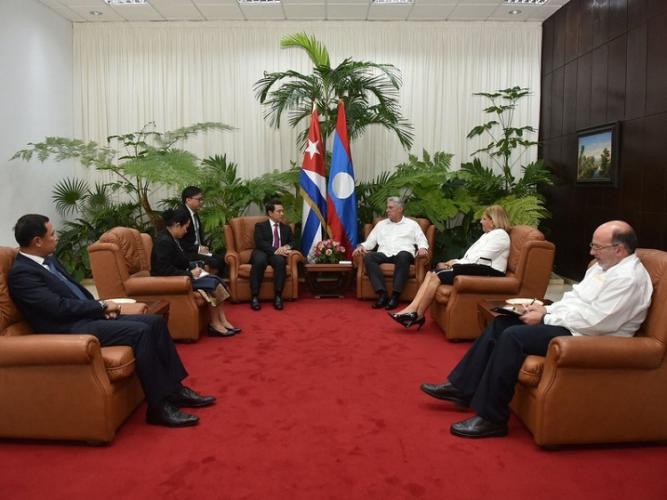 The President of the Republic of Cuba, Miguel Diaz-Canel, received on Monday afternoon Saleumxay Kommasith, Minister of Foreign Affairs of the Lao People's Democratic Republic, who is making an official visit to Cuba.
In a fraternal atmosphere, they exchanged views on the excellent state of bilateral relations, which reached their 45th anniversary on November 4. Both sides confirmed their determination to continue deepening the historic ties of brotherhood between the two nations. In that context, the Cuban President also recalled his visit to Laos in November last year. They also discussed other current regional and international issues.
Accompanying the distinguished visitor were Khaykhamphithoune Phoxay, Permanent Secretary of the Lao Chancellery, and Anouphone Kittirath, Ambassador to the Caribbean island.
On the Cuban side, the Vice-Minister of Foreign Affairs, Ana Teresita González Fraga, and the Director of Asia and Oceania of MINREX, Alberto Blanco Silva, also participated.