---
Cuban President sends condolences for Dominican accident
2018-12-13 09:34:40 / web@radiorebelde.icrt.cu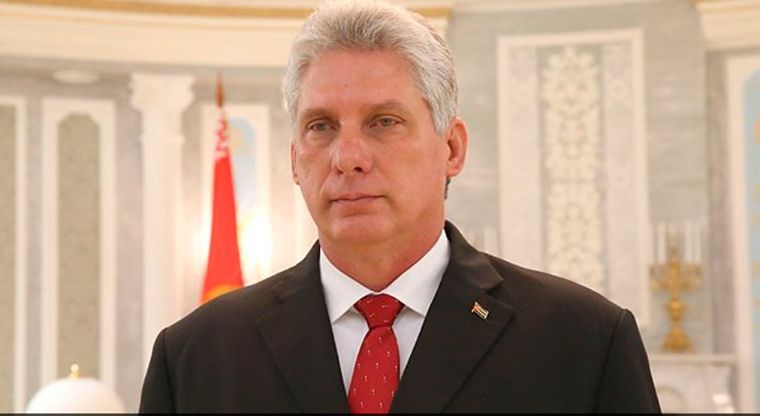 Miguel Díaz-Canel, President of the Councils of State and Ministers, sent a message of condolence to his counterpart from the Dominican Republic, Danilo Medina, in the face of the loss of human life and damage caused by the explosion in a factory in Santo Domingo, the capital of that nation.

In a letter to the head of state, Diaz-Canel said: "With regret we have learned about the loss of human life and material damage caused by the explosion that occurred in the facilities of the company Polyplas de Villas Agrícolas, Santo Domingo," Prensa Latina agency reported.

The Cuban president asked to extend his most heartfelt condolences to the families of the victims, in the name of the people and government of Cuba.

According to diplomatic sources, Cuba's Minister of Foreign Affairs, Bruno Rodriguez, also sent Miguel Vargas, a message of regret for the unfortunate event.

The accident occurred last December 5 and so far eight people are reported dead and at least 103 injured, one in critical condition. In addition, there was serious material damage to the site and surrounding areas, including homes and schools.

A report by the Santo Domingo Fire Department, made in collaboration with those of San Juan, Puerto Rico, indicated that the main cause of the explosion was a natural gas leak when the hydrocarbon was shipped to the company's main tank.

(ACN)

Radio Rebelde. 23 # 258 % L y M. Vedado. Plaza de la Revolucion Havana City, Cuba CP. 10400. Principal Editor: Alejandro Rojas Espinosa. Webmaster: Mabel Peña Styo. Journalist: Liannis Mateu Francés - Yaicelín Palma TejasPhotojournalist: Sergei Montalvo Arostegui. Assistant: Adriana Glez Bravo. Developed by Radio Rebelde Web Team
General Director: Frank Aguiar Ponce.
Phone numbers: (53) 7 838-4365 al 68 (Cabin) (53) 7 839-2524 (Public Relations).
© Copyright Radio Rebelde, 2015