---
Cuban scientific center continues working on different vaccines
2020-02-14 11:23:44 / web@radiorebelde.icrt.cu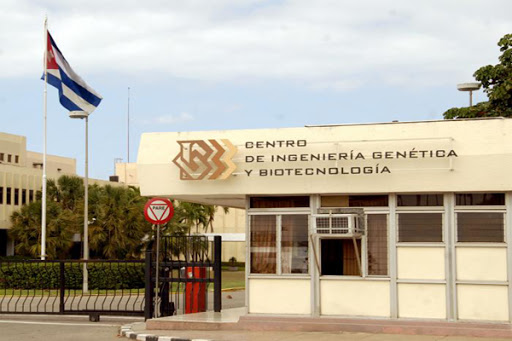 The Cuban Center for Genetic Engineering and Biotechnology (CIGB by its Spanish acronym) is working on several scientific projects, but is intensifying its efforts to obtain new vaccines to guarantee the quality of life of the population.
Eulogio Pimentel, general director of the center, stated that in 2019 the institution completed the phase of inclusion of patients in phase II clinical trials with
the candidate cigb-500, a drug under development that shows cardioprotective signs, as well as completing a similar process with the candidate cigb-845, aimed at the therapy of cerebrovascular diseases.
The start of a research project dedicated to the search for a vaccine candidate against Zika is noteworthy for its novelty, as well as the continuity of those undertaken with the same goal for dengue and prostate cancer, Pimentel added.
Other lines of work of the CIGB are the recombinant obtaining of proteins and hormones, and diagnostic methods, the production of monoclonal antibodies, the use of biomass and its transformation by chemical-enzymatic means and the micropropagation of cells and tissue samples.
Bioinformatics is also being developed, in order to study genes associated with diseases, learn more about them, and create drugs.
The CIGB is the largest exporter of goods in the country in 2020. It remains a leading organization in biotechnology at the Latin American level, in terms of innovation and impact of its productions on human health and food production, hoping to become a leader institution worldwide.

(ACN)

Radio Rebelde. 23 # 258 % L y M. Vedado. Plaza de la Revolucion Havana City, Cuba CP. 10400. Principal Editor: Alejandro Rojas Espinosa. Webmaster: Mabel Peña Styo. Journalist: Liannis Mateu Francés - Yaicelín Palma TejasPhotojournalist: Sergei Montalvo Arostegui. Assistant: Adriana Glez Bravo. Developed by Radio Rebelde Web Team
General Director: Frank Aguiar Ponce.
Phone numbers: (53) 7 838-4365 al 68 (Cabin) (53) 7 839-2524 (Public Relations).
© Copyright Radio Rebelde, 2015