---
Cuban specialists complete new National Atlas of Cuba
2019-11-08 13:47:59 / web@radiorebelde.icrt.cu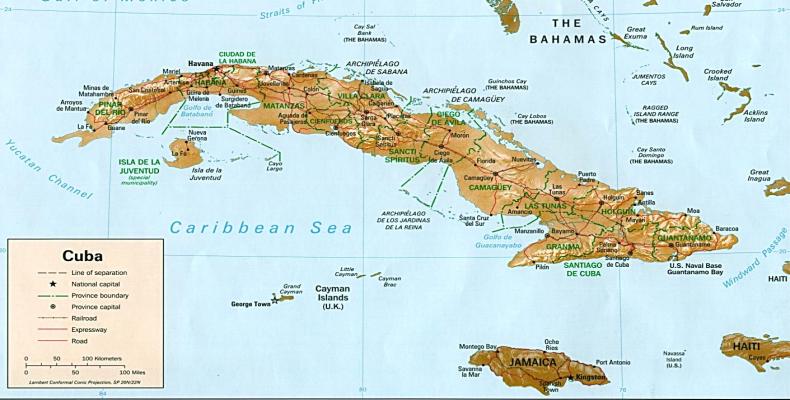 The National Atlas of Cuba ¨60th Anniversary of the Cuban Revolution¨ is the first of its kind elaborated only by local institutions and specialists, announced PhD. Jorge Angel Luis Machin, Director of the Institute of Tropical Geography (IGT).
It is also the first of its kind in digital format for multimedia, through a process of innovation for the implementation of new methods and technologies not previously applied in the country, the expert told ACN.
The atlas is structured in 6 sections with 39 epigraphs and 200 maps, at different scales of Cuba, the Caribbean and the world, which are assisted by thematic
texts, graphics, tables, photos and other complementary cartographic materials.
According to Machin, this geographic-cartographic work has been developed under the direction of his institute, the Environmental Agency of CITMA, in collaboration with the company UCT GEOCUBA Research and Consulting, and the Company of Information Technologies and Advanced Telematic Services (CITMATEL), as well as the company Gamma Investments, and the Faculty of Geography of Havana University.

(ACN)

Radio Rebelde. 23 # 258 % L y M. Vedado. Plaza de la Revolucion Havana City, Cuba CP. 10400. Principal Editor: Alejandro Rojas Espinosa. Webmaster: Mabel Peña Styo. Journalist: Liannis Mateu Francés - Yaicelín Palma TejasPhotojournalist: Sergei Montalvo Arostegui. Assistant: Adriana Glez Bravo. Developed by Radio Rebelde Web Team
General Director: Frank Aguiar Ponce.
Phone numbers: (53) 7 838-4365 al 68 (Cabin) (53) 7 839-2524 (Public Relations).
© Copyright Radio Rebelde, 2015