---
Cuban-Vietnamese plant to cover 90 percent of detergent demand
2018-08-16 09:37:05 / web@radiorebelde.icrt.cu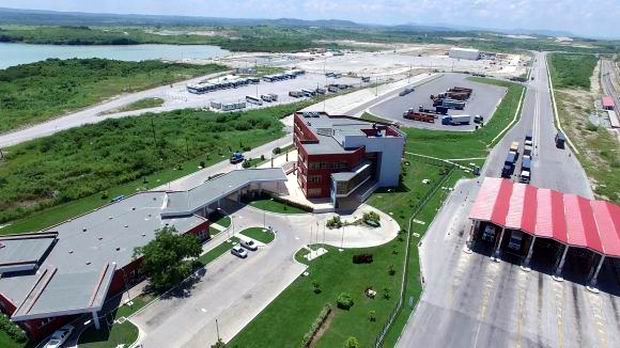 Cuba approved the creation of a joint venture with Vietnam, Suchel TBV S.A., to produce detergents in the Mariel Special Development Zone (ZEDM), which will enable it to replace more than 90 percent of the country's imports of this assortment.

An article published this Tuesday on the ZEDM website states that the alliance was established between the Cuban Mercantile Society Industrias Nexus S.A. and the Vietnamese Thai Binh Detergent Joint - Stock Company, to build a factory that will also produce other related products as well.

The plant, which is expected to be built in a period of 24 months, will have an annual production capacity of 50,000 tons of detergents for domestic and industrial use.

The communiqué adds that, with an initial investment estimated at 17.6 million dollars, the industry will have modern technologies and automatic control systems, according to world standards.

In addition, the note stresses, the processes will be environmentally friendly, requiring low energy consumption and generate a minimum of industrial waste.

In 2016, the Vietnamese company Thai Binh Global Trading Corp. was authorized as a user of the ZEDM for the production of disposable diapers and sanitary pads, while the first concessionaire of the Zone, ViMariel S.A., is also a company from this Asian country that will develop an industrial park.

The Thai Binh company has been present in Cuba for 20 years and stands out for being one of the first to export Vietnamese products to Latin America, including clothing, footwear, consumer goods, food and construction materials.

Belonging to the Light Industry Business Group since 1992, the company Industrias Nexus S.A. currently participates as a partner in two other associations in the ZEDM, a strategic area of the national economy.

Located 45 kilometers from Havana, the Zone had 36 approved businesses, including its first concessionaire.

(ACN)

Radio Rebelde. 23 # 258 % L y M. Vedado. Plaza de la Revolucion Havana City, Cuba CP. 10400. Principal Editor: Alejandro Rojas Espinosa. Webmaster: Mabel Peña Styo. Journalist: Liannis Mateu Francés - Yaicelín Palma TejasPhotojournalist: Sergei Montalvo Arostegui. Assistant: Adriana Glez Bravo. Developed by Radio Rebelde Web Team
General Director: Frank Aguiar Ponce.
Phone numbers: (53) 7 838-4365 al 68 (Cabin) (53) 7 839-2524 (Public Relations).
© Copyright Radio Rebelde, 2015