Cuban VP receives Croatian Ambassador in Havana
2019-12-05 12:57:22 / ACN
---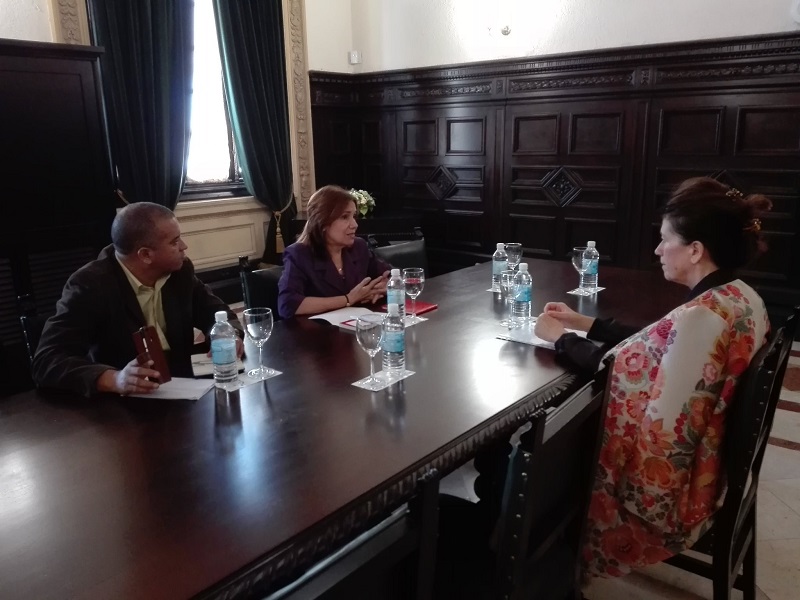 Ana Maria Mari Machado, vice president of the Cuban National Assembly of People´s Power and the State Council, received Nives Malenica, Croatian ambassador to Cuba, who arrived in Havana on a courtesy visit.
According to the official website of the Cuban Parliament, during the meeting both parties advocated the strengthening of parliamentary ties between the two countries and the promotion of bilateral exchange.
Mari Machado thanked the distinguished visitor that her nation was one of the first to ratify the Agreement on Political Dialogue and Cooperation between Cuba and the European Union (EU).
Likewise, she updated the ambassador on the work of the National Assembly and the State Council, mainly on the implementation of the provisions of the new Magna Carta.
The Cuban VP also referred to the resurgence of the hostile policy of the US government, which directly affects families, and noted that despite that "we will not be discouraged and will continue to build the country model designed by all Cubans."
The Croatian ambassador showed interest in strengthening relations with the Caribbean island and said it stands out in the region by its tranquility and citizen security.
Cuba and Croatia maintain diplomatic relations for 27 years and historical ties of friendship and cooperation.