---
Culinary 2019, an opportunity for the best of the Cuban cooking
2019-04-09 10:41:33 / web@radiorebelde.icrt.cu / Translated by: Aylen Lesmes Bonachea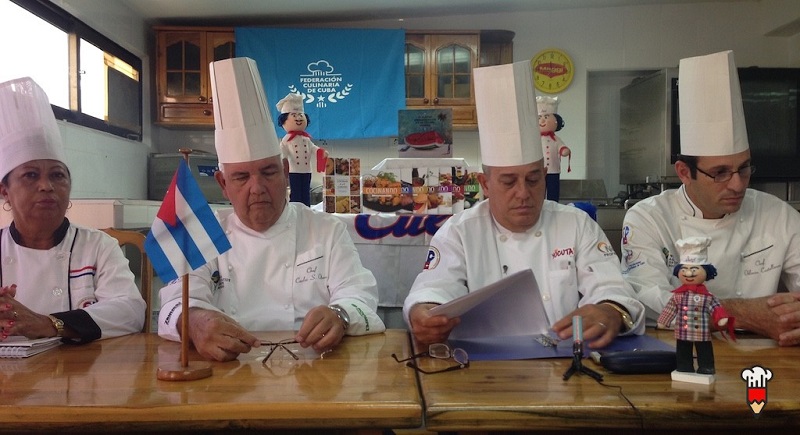 Culinary 2019, which will be developed from the next October 14th to 18th in the Convention Center of Havana, will be a perfect opportunity to show the qualities of Cuban cooking and to learn from the experiences of several nations.
Food of the Island is delicious due to its flavor and its coloring and in the latest years the innovation and creativity have grown up; it was affirmed in the press conference by Eddy Fernández, president of the Federation of Culinary Associations of the Republic of Cuba (FACRC) and the organizer committee of the event.
What we are defending is our miscegenation, and the mixed soup that we are, it was pointed out by Fernández who explained that the festival is comes back after a decade of its last edition and will be dedicated to the 500 Anniversary of the San Cristobal Villa that will be celebrated next November 16th.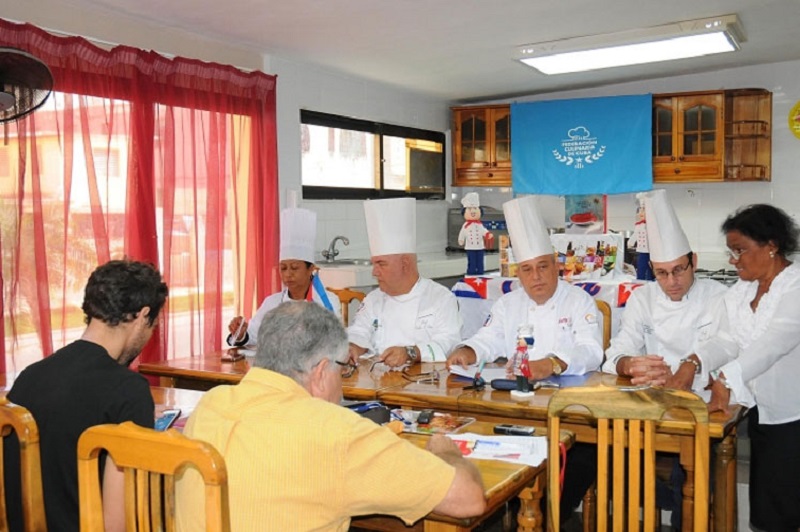 The event will not be competitive, because its principal goal is joining to professionals and students from all over the world with the aim of interchanging ways of doing food, he explained.
The agenda of the meeting includes magisterial lessons, workshops of debates, culinary hall, barman show, sommelier encounter.
Besides there will be an associated exposition, where all people interested in promoting their products, equipments, services, publications and other themes related to the gastronomic activity, with independence of the home country, can participate through a contract of service with the FACRC.

The theme of the event will be Cooking, Identity and Cultural Patrimony and there are called professionals and culinary students, barman, sommeliers, gourmets, functionaries who are in charge of food, directors and managers of hotels and restaurants, chiefs of Tourism, shipping and aviation companies, as well as business men and firms linked to art, culinary and gastronomic science, specialized press and editorials.

By: National Editorial Staff

Radio Rebelde. 23 # 258 % L y M. Vedado. Plaza de la Revolucion Havana City, Cuba CP. 10400. Principal Editor: Alejandro Rojas Espinosa. Webmaster: Mabel Peña Styo. Journalist: Liannis Mateu Francés - Yaicelín Palma TejasPhotojournalist: Sergei Montalvo Arostegui. Assistant: Adriana Glez Bravo. Developed by Radio Rebelde Web Team
General Director: Frank Aguiar Ponce.
Phone numbers: (53) 7 838-4365 al 68 (Cabin) (53) 7 839-2524 (Public Relations).
© Copyright Radio Rebelde, 2015