---
Dancer Carlos Acosta Welcomed with Huge Cheer in Camaguey, Cuba
2010.11.24 - 12:34:09 / web@radiorebelde.icrt.cu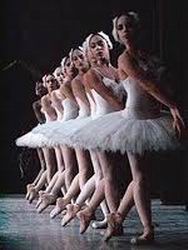 CAMAGUEY, CUBA.- One of the world's most outstanding dancer of modern times, Cuban Carlos Acosta, was welcomed with a huge cheer by the public at the Principal Theater of Camaguey, where he had won, at 15, a national dance competition.

Now turned into an exceptional artist and principal dancer of the Royal Ballet Theater of London, Acosta returned on Tuesday to Camaguey as part of a national tour covering five Cuban provinces to fulfill his dream of dancing for the Cuban people outside of Havana.

Founded in 1850, the Principal theater hosted once again Acosta's performance, this time a mixed of classical and modern techniques which he proved to master very well.

The highlight of the night was his performance of "Two" by choreographer Russell Maliphant, a piece requiring great control of the body because of the strong and abrupt movements in the choreography.

The program began with "Suite of Dances" by Jerome Robbins and music by Johann Sebastian Bach played on stage by violoncellist Amparo del Riego.

Accompanying Acosta on the tour, Contemporary Dancer Laura Rios of Danza Contemporanea de Cuba was given an ovation for her performance in "Cara o cruz" (Heads of Tails), with music performed by pianist Lisandra Rodriguez.

Acosta was acknowledged in Camaguey with the Espejo de paciencia award, the most important cultural recognition granted by local authorities. He said to be very happy for the audience's reception in Camaguey and in Santiago de Cuba, where he began the tour on Sunday.

(ACN)

Radio Rebelde. 23 # 258 % L y M. Vedado. Plaza de la Revolucion Havana City, Cuba CP. 10400. Principal Editor: Alejandro Rojas Espinosa. Webmaster: Mabel Peña Styo. Journalist: Liannis Mateu Francés - Yaicelín Palma TejasPhotojournalist: Sergei Montalvo Arostegui. Assistant: Adriana Glez Bravo. Developed by Radio Rebelde Web Team
General Director: Frank Aguiar Ponce.
Phone numbers: (53) 7 838-4365 al 68 (Cabin) (53) 7 839-2524 (Public Relations).
© Copyright Radio Rebelde, 2015