Denmark to Host Cuban Film Festival
2010.10.21 - 17:51:50 / ACN
---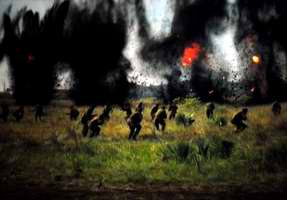 Havana, Cuba.- A festival of Cuban films will take place in Odense, Denmark, from October 25-30, in which the latest films produced in the island will be played.

Ten films will be played were chosen for the Festival including war movie "Kangamba" (2008) by Rogelio Paris, says a report on the Cuban Foreign Ministry's website.

"Ciudad en Rojo", the opera prima of filmmaker Rebeca Chavez and "Bertillón 66", based on the book of the same name written by Cuban Jose Soler Puig, are also included on the list.

The Festival was organized by the Film Center of Odense, the Cuban embassy to Denmark and the Cuban Film Institute.

Odense, an important cultural city, is the largest urban area of the island of Fionia and the third largest one in the country. It is widely known for being the birth place of writer of books for children, Hans Christian Andersen.