---
DESOFT Enterprise Administers Applications and Knowledge
2018-03-16 09:48:41 / web@radiorebelde.icrt.cu / Translated by: JC Caballero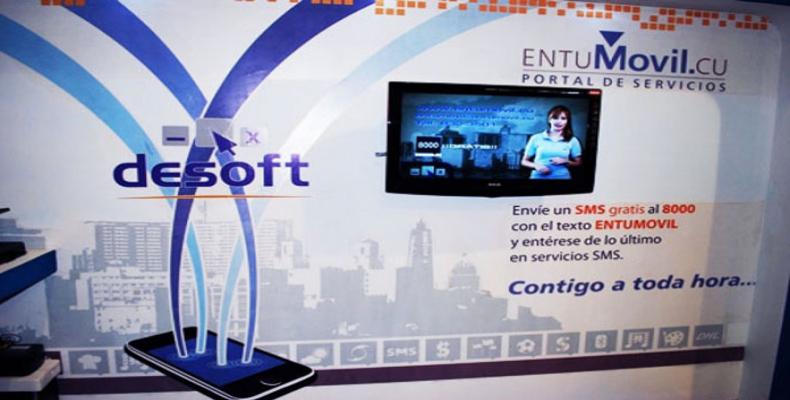 The local of Computer Comprehensive Applications enterprise (DESOFT) shows a varied series of products and specialized services about contexts linked to the Technologies of the Information (TI).

Through its venues represented nationwide, it is traded some products for the administration of information, human resources, economic and business ones.

Yindra Thomas Abreu, who is the chief of the Projects administration, pointed out that her enterprise works on the intensive use of the information technologies, along with a high social recognition from its impact on the knowledge society and a the creation of a wide Information Technology community.

In the same way, that institution has developed some related applications for the control and administration of the local Fines Offices and it administers a free WIFI network that is located in Plaza Martes square in Santiago de Cuba province to download public contains, besides, Granma province has been a pioneer in relation to the computerization of the Public Records and it implements the first electronic government in Pinar del Río province.

Aimé Álvarez Días, who is the chief of the entu Móvil Services group, confiermed that these have an added value to the mobile technology as part of the lines and working actions for the computerization of the Cuban society.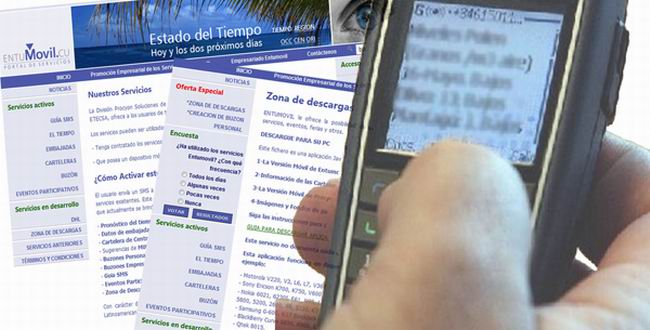 It is about some services through conferences, subscriptions and notifications via sms which show useful necessary contents, included the leisure one to be consumed by the users of the mobile technology in Cuba from any place and occasion.

These services allow through text message (sms) to show the content or the chance that they could be available on the web not only of those sectors who offer direct services to the population but also to support the local enterprises productive processes and state-run institutions. They offer alarm services and/or notifications for their workers.

At present time, DESOFT offers this service to the cultural sector through the publicity board of the movie theater, theater, shows. It shows the positive sports results about soccer, baseball and the necessary ones about the weather, flights and embassies.

The participating events via sms are another example about it as well as the local Lucas prize vocations and Bailando en Cuba program, included the contests linked to the baseball as the national sport and even on the occasion of other events and dates.

By Hilia Tamayo Batista

Radio Rebelde. 23 # 258 % L y M. Vedado. Plaza de la Revolucion Havana City, Cuba CP. 10400. Principal Editor: Pablo Rafael Fuentes de la Torre. Webmaster: Mabel Peña Styo. Journalist: Liannis Mateu Francés - Laura Barrera Jerez.Photojournalist: Sergei Montalvo Arostegui. Comunity Manager: Alejandro Rojas. Assistant: Adriana Glez Bravo. Developed by Radio Rebelde Web Team
General Director: Frank Aguiar Ponce.
Phone numbers: (53) 7 838-4365 al 68 (Cabin) (53) 7 839-2524 (Public Relations).
© Copyright Radio Rebelde, 2015