Diaz-Canel Receives Co-Chairman of Cuba Initiative
2019-06-19 11:35:46 / ACN
---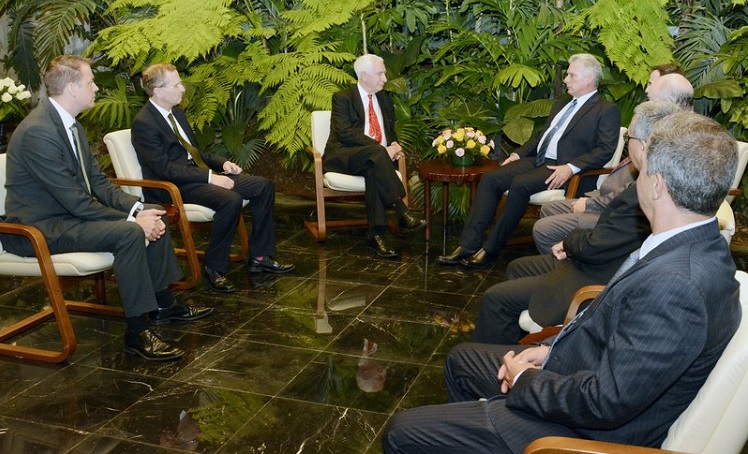 The President of the Councils of State and Ministers, Miguel Diaz Canel Bermudez, received on Tuesday afternoon Lord David Triesman, co chairman of the Cuba Initiative, who is visiting Havana in front of a large delegation of businessmen from the United Kingdom of Great Britain and Northern Ireland.
The meeting confirmed the good state of bilateral economic relations and the commitment of the Cuba Initiative to continue working to strengthen it.
Lord Triesman was accompanied by Mr. Antony Stokes, United Kingdom Ambassador in Havana, and Chris Bennett, coordinator of the Cuba Initiative.
Also participating were Rodrigo Malmierca Díaz, head of Foreign Trade and Foreign Investment, and Marcelino Medina, acting Minister of Foreign Affairs.

The visit represents the realization of the re-launch of the Cuba Initiative, in accordance with the will expressed by both parties during President Díaz-Canel's stay in London in November 2018. This is a bilateral mechanism to foster economic, trade and cooperation relations between Cuba and the United Kingdom.