---
Diaz-Canel stresses role of science in solving the country problems
2019-02-19 11:09:33 / web@radiorebelde.icrt.cu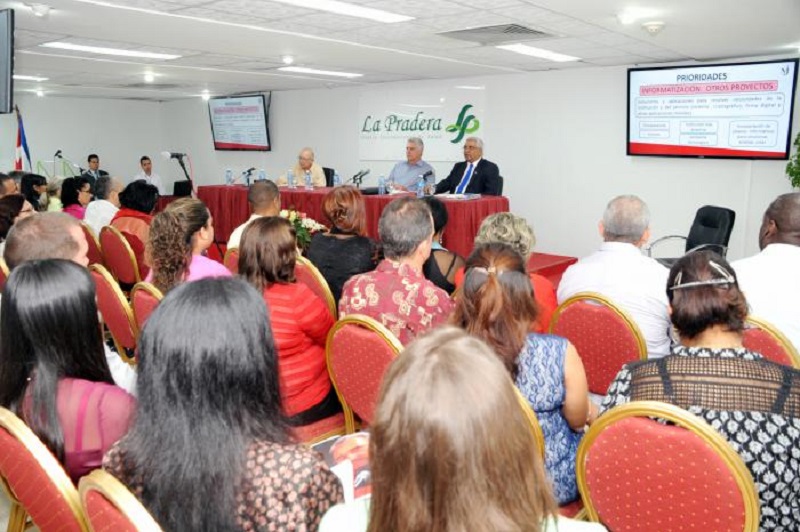 Miguel Diaz-Canel stressed that many of the country complex problems can only be solved through science and innovation during the 2018 Science, Technology and Environment Ministry analysis of the country.

Granma informs that when presenting the report, the Minister of Science, Technology and Environment, Elba Rosa Pérez Montoya, explained that it contains a summary of the work carried out during 2018 by the organization, both in the fulfillment of its guiding activities as well as internally in support of them.

She pointed out that recently approved policies on science and environmental systems must be implemented this year and constantly monitored.

The exhaustive exchange highlighted, among other elements, the importance of preserving and developing the country's scientific potential, which is complemented by the training of industry professionals, which allows the introduction of dynamic results.

Roberto Morales Ojeda, vice-president of the Councils of State and Ministers, recognized the progress of the work of the organism in the period of analysis and insisted that for the present year it must consolidate its leading role in the activities that correspond to it.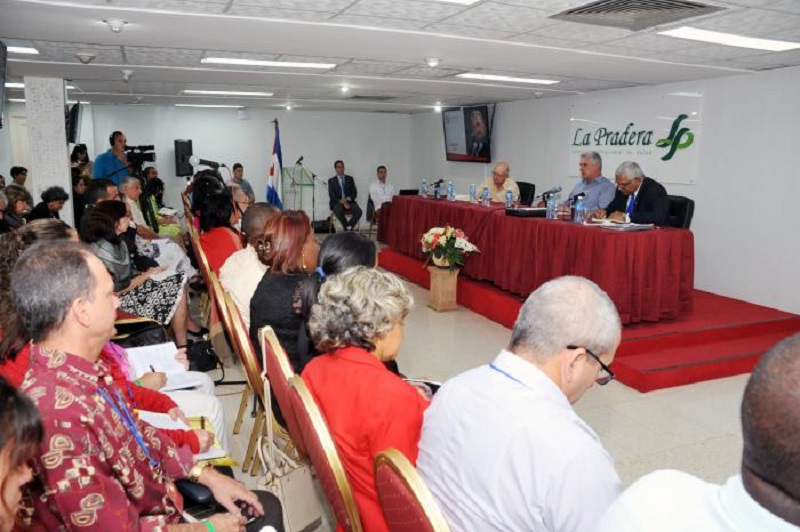 President Diaz-Canel stressed the importance of the work developed to concretize actions throughout the country as part of the Task Life, and the enormous efforts that the Ministry has been making for years to preserve the historical memory, heritage of the nation that is preserved in the different institutions.

On the other hand, he insisted that in order to have a good work system it is fundamental to have a constant link with the base, the knowledge of the existing problems in the different sectors of the economy and to achieve a true integration that allows to unlock problems and a greater impact in the economy and in the society.

He recalled that as a premise in their daily actions, cadres have to constantly resort to scientific research, computerization and social communication, in such a way that they contribute to the development of the different sectors.

Each time we tackle a topic, we must summon and listen to those who know the most, those who have the most knowledge, which gives quality in the solutions, he emphasized.

That is why all the ministries have to go to the universities, take their research demands there, and at the same time listen to their potentialities. Integration with universities and the different study and research centers must be a priority in daily work, which will allow for greater development.

(ACN)

Radio Rebelde. 23 # 258 % L y M. Vedado. Plaza de la Revolucion Havana City, Cuba CP. 10400. Principal Editor: Pablo Rafael Fuentes de la Torre. Webmaster: Mabel Peña Styo. Journalist: Liannis Mateu Francés - Laura Barrera Jerez.Photojournalist: Sergei Montalvo Arostegui. Comunity Manager: Alejandro Rojas. Assistant: Adriana Glez Bravo. Developed by Radio Rebelde Web Team
General Director: Frank Aguiar Ponce.
Phone numbers: (53) 7 838-4365 al 68 (Cabin) (53) 7 839-2524 (Public Relations).
© Copyright Radio Rebelde, 2015