---
Doctor Quirantes Proposes Mayonnaise without Eggs
2019-02-28 10:13:10 / web@radiorebelde.icrt.cu / Translated by: JC Caballero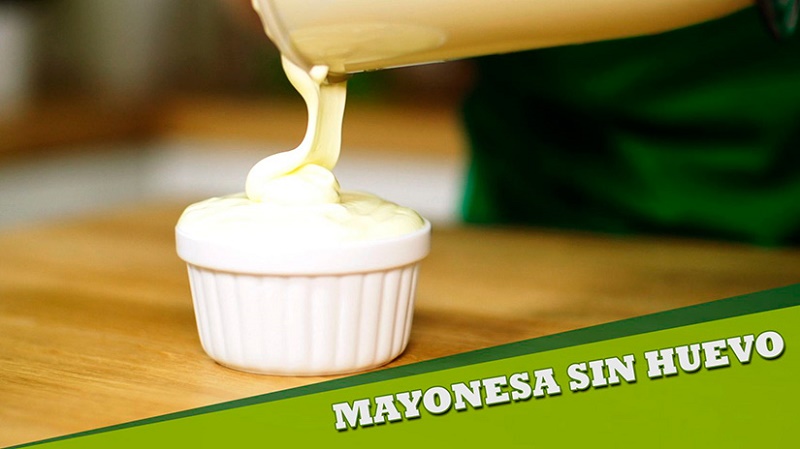 The mayonnaise is a cold salsa that was mainly elaborated from a whole egg and oil vegetable milkshake.

At present time, it continues being homemade or handmade by using a mixer in nations like Cuba, Spain and. Moreover, the sauce comes mainly from an industrial origin.

The mayonnaise is a mixture of fat materials as the vegetal oil and the egg and that is the really enjoyed food that could affect those ones who have problems with high cholesterol.
It is currently being researched the industrial elaboration of mayonnaise with a low cholesterol content, besides, it is used raw eggs yolks and that is why there is also certain risk in terms of getting a related disease if proper protective measures, were not taken.

The proper storing in fresh places with temperatures ranging from 18-22 Degrees in the 24 hours, before being stored in the fridge, prevents the salmonella spread. Moreover, the homemade mayonnaise should be consumed in hours or a few days after it was elaborated.

The Salmonella's infections, caused by the homemade Mayonnaise, occurred due to the use of polluted eggs and the use of a few quantity of organic acids in its elaboration, whether it was vinegar due to its related acid contained in both foods respectively in order to decrease the Ph of that mixture.

The mayonnaise is used as an accompaniment with meats, fish and vegetables as well as the other previously cooked food such as the salads and hamburgers, especially the vegetables, as they are healthier or bread with vegetables and roast chicken.

The mayonnaise is a product that has been eliminated from the diet of a person who suffers from high cholesterol thus far. Moreover, it is not only popular very used as a seasoning as it is really tasteful and it is perfectly mixed with lots of meals, so it is hard to get rid of it.

Given its high egg content, it is not highly recommended for a diet against the high cholesterol. Therefore, we are offering you some related alternatives for your enjoyment, just like this mayonnaise´s recipe without egg.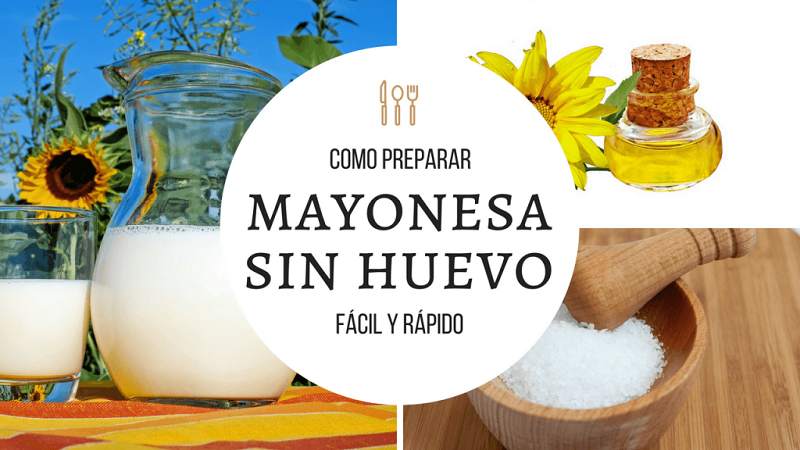 Ingredients:

-200 cc of oil, especially the extra virgin one.
-100 cc of milk without skim.
-One or Two garlics.
-A bit of lemon juice or vinegar.
-Peper to taste.
-A bit of salt as an optional choice.

Preparation:

Prepare the ingredients and begin to place them in your available mixer´s vase. It is important to keep always using that proportion: a portion of milk without skim for every two part of oil and after that you would only need to stir that mixture until it became thick through the use of mayonnaise.

Seasoning pepper, even with a spoon of mustard if you liked to be more tasteful, it is an excellent option to eat mayonnaise without egg, taking into account that this way does not affect the cholesterol levels.

Anyway, try not to consume too much of it due to the vegetal oil is a food rich in calories if you apply it on your bread or cookie is much better to consume the integral bread or cookies.

By Alberto Quirantes

Radio Rebelde. 23 # 258 % L y M. Vedado. Plaza de la Revolucion Havana City, Cuba CP. 10400. Principal Editor: Alejandro Rojas Espinosa. Webmaster: Mabel Peña Styo. Journalist: Liannis Mateu Francés - Yaicelín Palma TejasPhotojournalist: Sergei Montalvo Arostegui. Assistant: Adriana Glez Bravo. Developed by Radio Rebelde Web Team
General Director: Frank Aguiar Ponce.
Phone numbers: (53) 7 838-4365 al 68 (Cabin) (53) 7 839-2524 (Public Relations).
© Copyright Radio Rebelde, 2015