---
Ecuadorian National Assembly pays tribute to Fidel Castro
2016-12-03 09:19:21 / web@radiorebelde.icrt.cu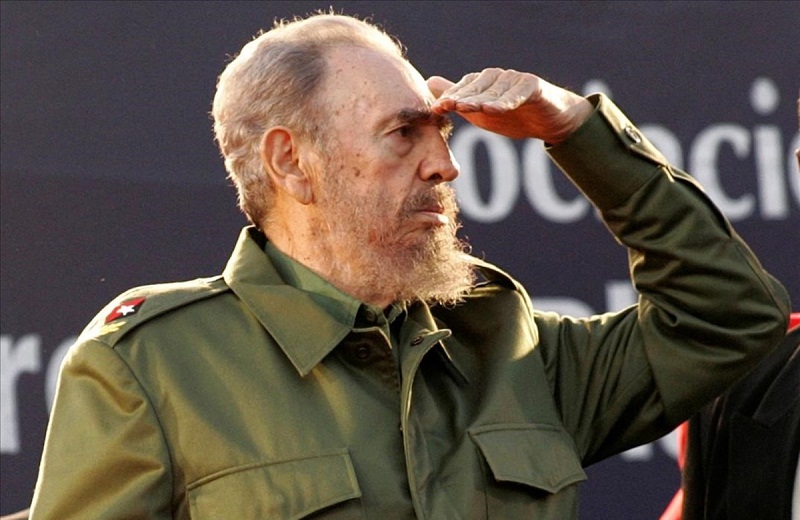 The Ecuadorian National Assembly honored the recently deceased Cuban leader Fidel Castro and his people, whom it considered an example of solidarity and altruism, Prensa Latina news agency reported.

In a resolution submitted by Deputy María Augusta Calle and approved by the plenary, the highest legislative body of this South American nation expressed condolences to the family, the Cuban government and people, for the death of the Commander-in-Chief of the Cuban Revolution, last November 25th.

The text highlighted the solidarity of the Caribbean island with Ecuadorians since the 1960s, through some 10,000 scholarships for higher education.

It also stood out the numerous medical-surgical treatments received by Ecuadorians on Cuban soil and the health, sport, pedagogical and scientific missions carried out by specialists who offered collaboration in this territory, assistance which is currently in force.

The document details that Cuba performed 154 653 ophthalmologic surgeries, applied recombinant human epidermal growth factor to 2 217 patients with diabetes and saved the lives of 117 people, 104 adults and 13 children through kidney transplants.

It also specifies that 600 young people from the South American nation are studying to become doctors in the Caribbean island and hundreds of Cuban specialists provided help in the Manuela Espejo mission, an unprecedented crusade in the history of Ecuador to achieve the inclusion of people with disabilities.

The Yo Sí Puedo campaign, which helped improving educational conditions of this nation and trained thousands of teachers, is another example of the help of Fidel Castro and Cuba, the Resolution says.

Under his leadership, Cuba gave an example to the world of solidarity and altruism, not delivering what was left over, but sharing what it had, a fragment of the document states.

The assistance provided following the earthquake disaster on April 16, is part of the text, with the highlight of the members of the Henry Reeve medical brigade, who attended 10,571 cases after the earthquake.

The Parliament of that nation reiterated the unconditional support of the Ecuadorian Assembly and people to the Cuban government and people in their fight against the economic, commercial and financial blockade imposed by the United States, which ending has demanded for 25 consecutive years in the UN General Assembly.

(ACN)

Radio Rebelde. 23 # 258 % L y M. Vedado. Plaza de la Revolucion Havana City, Cuba CP. 10400. Principal Editor: Pablo Rafael Fuentes de la Torre. Webmaster: Mabel Peña Styo. Journalist: Liannis Mateu Francés - Laura Barrera Jerez.Photojournalist: Sergei Montalvo Arostegui. Comunity Manager: Alejandro Rojas. Assistant: Adriana Glez Bravo. Developed by Radio Rebelde Web Team
General Director: Frank Aguiar Ponce.
Phone numbers: (53) 7 838-4365 al 68 (Cabin) (53) 7 839-2524 (Public Relations).
© Copyright Radio Rebelde, 2015