---
Emergency measures taken in Santiago de Cuba due to drought
2017-01-26 08:25:20 / web@radiorebelde.icrt.cu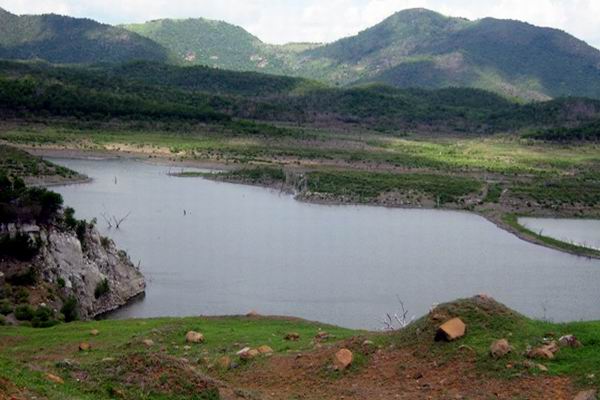 The representative of the National Hydraulic Resources Institute, Janet Triana talked on Tuesday about the current drought and actions to cover the water supply to the population in the province of Santiago de Cuba.

During the last ordinary session of the Provincial Assembly of the People's Power, Triana told the delegates and population in general that the decrease of the reservoir's water level in 2016 was due to an unfavorable amount of rain.

For a second occasion, the Parada reservoir, one of three systems that supplies water to the city has enough water until February.

The Loma de la Cruz-Parada pipeline will pump water towards the system to attempt to stabilize the reduced cycle of distribution.

Triana stressed that the San Juan basin is only 19 centimeters from becoming critical in the history of Santiago de Cuba while specialists are taking emergency actions to connect the system with that of Quintero.

The entire city will depend on the supply of the northwestern zone whose origin is supported in the stable work of the Mogote and Gota Blanca-La Clarita route with constant monitoring systems that protects the transference from the Carlos Manuel de Cespedes dam to the Gilbert.

The situation of the municipality of Guama is very critical where its sources are wells and several have high concentrations of salt above normal standards having to supply then deficit with truck pipes which is a service that does not satisfy the needs, although the authorities are exploring more perforations in other coastal areas.

In the case of Palma Soriano, there is a huge investment being executed in the networks and the assembly of the desalination equipment has advanced in Boca de Cabana and specialists are looking for other options like the installation of tanks before the critical situation that has been underway for the last 6 years.

Triana informed that they will report before the National Commission whose work is to monitor the drought to expose the objective situation of the province and its complexity, in addition to the material resources aimed at working in compliance with the meteorological perspectives.

(ACN)

Radio Rebelde. 23 # 258 % L y M. Vedado. Plaza de la Revolucion Havana City, Cuba CP. 10400. Principal Editor: Alejandro Rojas Espinosa. Webmaster: Mabel Peña Styo. Journalist: Liannis Mateu Francés - Yaicelín Palma TejasPhotojournalist: Sergei Montalvo Arostegui. Assistant: Adriana Glez Bravo. Developed by Radio Rebelde Web Team
General Director: Frank Aguiar Ponce.
Phone numbers: (53) 7 838-4365 al 68 (Cabin) (53) 7 839-2524 (Public Relations).
© Copyright Radio Rebelde, 2015