---
First Cuban Enterprise with the Norm ISO 50 Thousand One
2017-12-23 14:01:37 / web@radiorebelde.icrt.cu / Hilia Tamayo Batista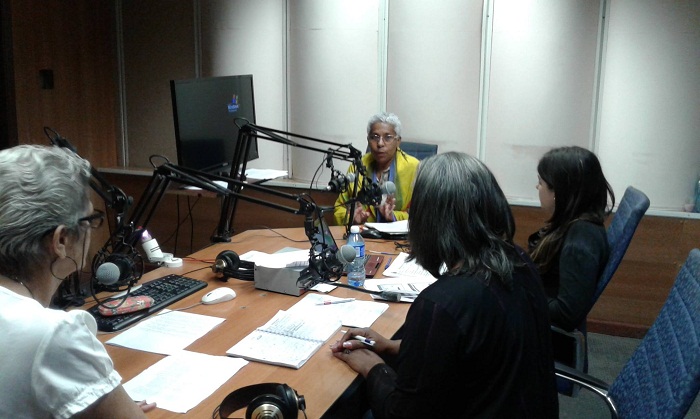 The Engineering and Project of Petroleum Enterprise is the first in the country that has certificated its Management System with the Norm ISO 50 Thousand One of 2011, this endorsement allows it to design energetically efficient projects. Besides, they have national and international recognitions such as Quality Management and Environment.

Alina Franco Miranda, Master and General Director of the Enterprise emphasizes that her entity recently reached 30 years of its creation. In this period they have designed projects as the Magisterial Net of Gasoducto, they have made feasibility studies for the Combustible Supply for the Jardines del Rey Touristic Polo, Details Engineering Services, interconnections of Bombs and Topographic Raising for the storage of Liquated Gas, in the Ñico López Refinery and now they execute the projects of the Terminal of Marine Combustibles, in Mariel.

The young managing recognize that the Certification was obtained in 2016 after much determination in the management systems and training of all the workers, in this year 2017 they achieved to extend this endorsement to the services offered by them, and that the projects contain a more efficient solution in terms of energy.

Since more than a year they have been working in the basic engineering of the Combustible Base of Mariel, besides of the extension of the storage capacities of Liquated Gas from the Refineries Ñico López and the Trading Company of Cienfuegos. All the projects take into account new proposals in order to save the electric energy; to it they include Led technologies, equipments and bombs much more efficient for the economy of the country.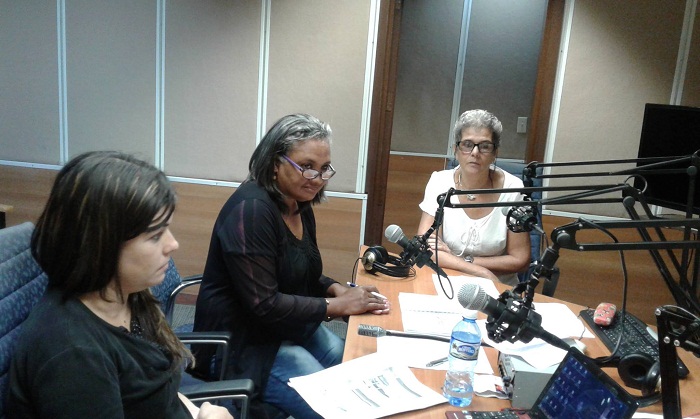 One of the present purposes of the Engineering and Projects of Petroleum Enterprise is consolidating itself as an organization of international competition, according to what they ensure.

The Director of Human Capital and engineer Coralina Malleuve Morales recognizes that her entity has as policy the decision of elevating the competences of its 164 workers which are the principal tool for guaranteeing the specialized service that offers to several petroleum entities.

Those professionals and technicians have to overcome themselves because the technologies in the Petroleum and Gas Industry change constantly. Likewise there are guarantees for the security and health of the workers throughout a doctor who offers consults and follow; they have a chair for stomatology in the central head office, besides medicines in the international pharmacies net are bought to them and they receive glasses from Almendares optics.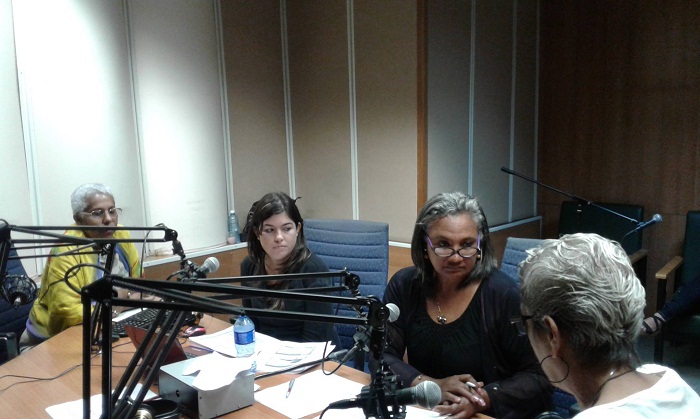 Coralina Malleuve ensures that the individual protection media are assigned according to the responsibility and the functions they do.

One of the founder workers in the enterprise is Iliana María Rodríguez, a hydraulic engineer linked to the center during 30 years. The superior specialist of projects have worked in the design and execution of the Protection Systems against the fires in fuel reception springs, refineries, areas of petroleum extractions and in most of the petroleum facilities in all the country.

During five years she worked at the Refinery of Cienfuegos, she has also supervised the projects of the Supertankers Base of the province of Matanzas , the project of the system against fires in the Fuel Storage Tank in the provinces of Guantánamo, Granma, Las Tunas, Pinar del Río and she has also accomplish the state order in Nicaragua, Sandino's land.

This engineer specifies that the enterprise has represented the school of her life; there she has spent the most part of her work career, there were where her children were born and the parents, with happiness, they saw the dreams turned into reality. She has travelled by all the provinces of the country knowing peoples and places, besides she has had the privilege of exchanging with several generations of technician and engineers.

Nowadays this entity belonging to the Ministry of Energy and Mines works in the topographic lifting of a photovoltaic park in the province of Villa Clara, which will be a source of energy capable of producing a more cleaner and economic electricity.

Translated by: Aylen Lesmes Bonachea

Radio Rebelde. 23 # 258 % L y M. Vedado. Plaza de la Revolucion Havana City, Cuba CP. 10400. Principal Editor: Pablo Rafael Fuentes de la Torre. Webmaster: Mabel Peña Styo. Journalist: Liannis Mateu Francés - Laura Barrera Jerez.Photojournalist: Sergei Montalvo Arostegui. Comunity Manager: Alejandro Rojas. Assistant: Adriana Glez Bravo. Developed by Radio Rebelde Web Team
General Director: Frank Aguiar Ponce.
Phone numbers: (53) 7 838-4365 al 68 (Cabin) (53) 7 839-2524 (Public Relations).
© Copyright Radio Rebelde, 2015