Foreign investment has grown in Cuba over past three years, Cuban minister says
2019-12-21 10:01:11 / ACN
---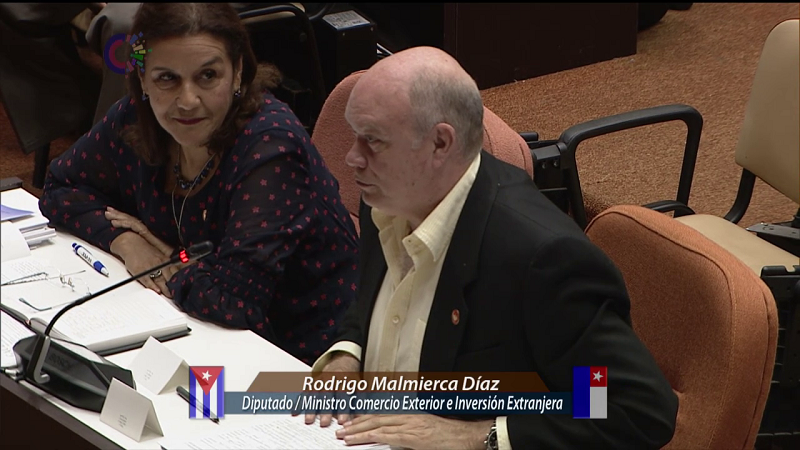 Despite the tightening of the blockade imposed by the United States, during the last three years Cuba has committed more than 2 billion dollars in capital for foreign investment, a volume not previously reached.
Rodrigo Malmierca Diaz, Minister of Foreign Trade and Foreign Investment, affirmed to parliamentarians of the National Assembly of People's Power, that this is achieved despite the tendency in the region to reduce capital investment.
He recalled that the recent measures aimed at stopping the arrival of cruise ships and airlines to Cuba and the application of Title III of the Helms-Burton Act are aimed at creating a climate for foreign investment to leave the country.
He also recognized that there are still domestic problems to be resolved, such as delays in the negotiation process and insufficient preparation on the part of the staff involved.
The minister said that in January next year the Single Window for Foreign Investment will start operating, which will help to speed up the processes, as well as reiterate the importance of national entities linking up with foreign investment for the benefit of the nation's economic development.
Malmierca Diaz assured the MPs that work is being done in provinces and municipalities to identify new exportable products and to consolidate the existing ones, and commented that offices are being created in these locations to deal with the issue at a local level.
The sectors with the greatest impact of foreign investment after the approval of Law 118 are industry, tourism, agro-forestry and food, mining, renewable energy, construction, logistics and professional services.