Foreign students thank Cuban university for their training
2020-07-02 19:23:52 / ACN
---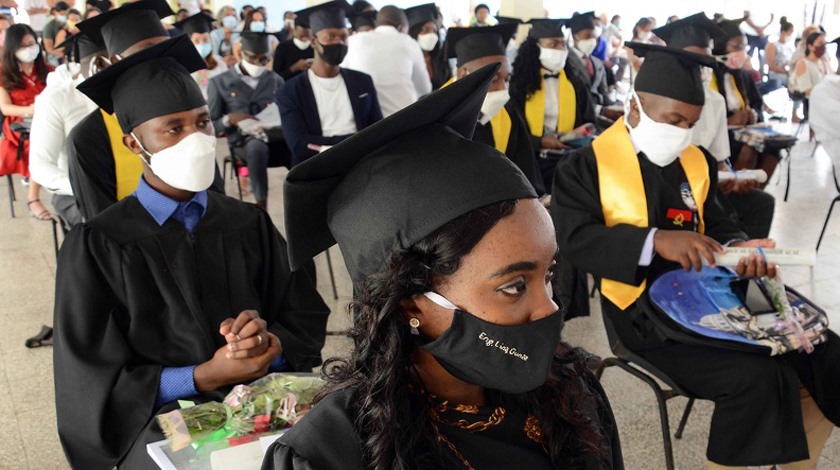 We today met our goal of completing studies in Cuba, a country that welcomed us with open arms like its children, said Angolan student Lina Bumba Gunza, who received her degree in Civil Engineering from the University of Camaguey (UC) Ignacio Agramonte Loynaz.
There were years of sacrifice, effort, and Cuba never left us alone, serving us, guiding us and teaching us the true essence of the Cuban Revolution, which we will take to the practice of our specialties, said the young woman on behalf of the 26 new foreign professionals who graduated from the academic institution on Wednesday.
Of the graduates, 24 are from Angola and two from Vietnam, and are completing degrees in Computer Engineering, Veterinary Medicine and Zootechnics, Economics, Law, English Language and Civil, Chemical and Industrial Engineering.
Santiago Lajes Choy, rector of the center, in handing over the diplomas urged them to continue improving themselves, and to put into practice everything they have learned for the benefit of the economic and social development of the two sister nations.

Ignacio Agramonte university is aspiring to the category of Excellence and is about to celebrate its 53rd anniversary. This year, 1,484 new professionals from Camaguey and nine other provinces are expected to graduate.