---
Former Advisor to Obama Says Blockade is Anachronistic
2018-03-07 10:04:41 / web@radiorebelde.icrt.cu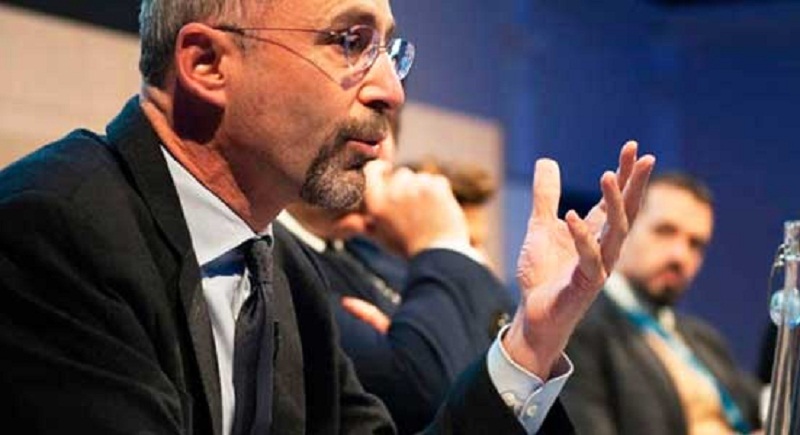 Former Special Advisor to Barack Obama, Robert Malley said on Tuesday that the US blockade against Cuba is anachronistic and has no sense.

The US politician made the statement during a meeting with members of the Foreign Press Association in France, according to Prensa Latina News Agency.

Cuba, said Malley is not a threat to the national security of the US so the sanctions, blockade, embargo, all this, has no sense at this moment.

The current President of the NGO Crisis Group said that Obama attempted to go as far as possible to ease the economic, commercial and financial blockade.

In this sense, recalled that the US was isolated in the continent, no country supported the policy towards Cuba endangering the strategic interests of the nation.

Regarding the position adopted by President Donald Trump, the former Obama advisor said that he has seen a setback but not to point zero, meaning that the policy is not the same as before Obama's arrival at the Oval Office.

Regarding that the blockade did not serve its purpose and must be revised, he added that unfortunately maintaining the policy was one of Trumps promises during his campaign.

Malley expressed confidence that the current US President will not continue the regression with Havana despite pressures for him to continue to do more against Cuba.

During recent years of the Obama administration, Malley was the special advisor to the President and coordinator of the White House for the Middle East, Northern Africa and the Gulf region.

(ACN)

Radio Rebelde. 23 # 258 % L y M. Vedado. Plaza de la Revolucion Havana City, Cuba CP. 10400. Principal Editor: Pablo Rafael Fuentes de la Torre. Webmaster: Mabel Peña Styo. Journalist: Liannis Mateu Francés - Laura Barrera Jerez.Photojournalist: Sergei Montalvo Arostegui. Comunity Manager: Alejandro Rojas. Assistant: Adriana Glez Bravo. Developed by Radio Rebelde Web Team
General Director: Frank Aguiar Ponce.
Phone numbers: (53) 7 838-4365 al 68 (Cabin) (53) 7 839-2524 (Public Relations).
© Copyright Radio Rebelde, 2015