---
Former Brazilian president Lula da Silva released from prison
2019-11-08 22:08:22 / web@radiorebelde.icrt.cu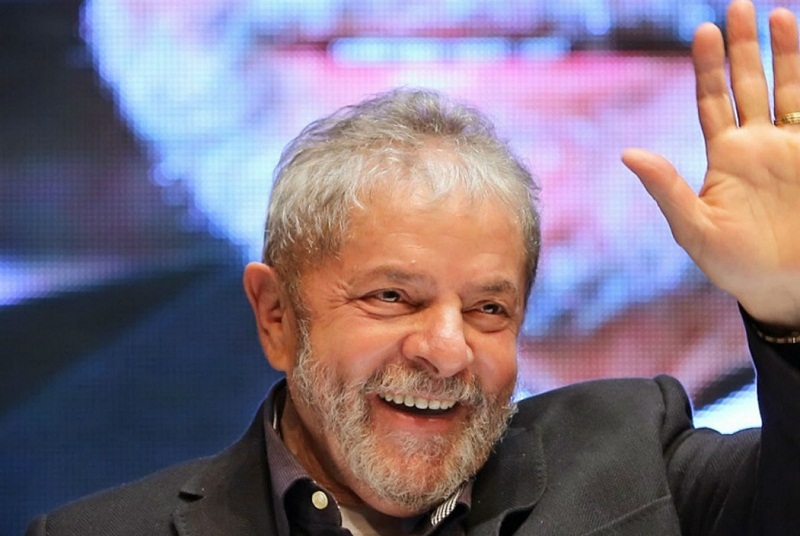 Former Brazilian president Luiz Inacio Lula da Silva was released today from Curitiba prison after 580 days of imprisonment due to a politicized judicial process.
Danilo Pereira, the judge in charge of the case of the former Brazilian president, authorized his release on Friday, after the annulment of a second instance prison ordered by the Federal Supreme Court for alleged corruption and money laundering in the Lava Jato operation.
According to the Russia Today agency, Pereira said that "there are no longer bases for the execution of the sentence.
In Latin America and the world, thousands of people raised their voices on numerous occasions to demand justice in the case of the former Brazilian president, who headed Brazil from January 1, 2003 to January 1, 2011.
Cuba also joined the international demand in favor of the leader of the Brazilian Workers' Party, with the collection of more than 2 million signatures in educational and labor centers.
According to the Brazilian authorities, quoted by Telesur, this release does not annul the conviction nor does it restore his political rights, since the Brazilian leader will have to continue his process involving his freedom.
On Thursday, by six to five votes, the Supreme Court judges decided that a person cannot be considered guilty until a final sentence has been handed down, that is, when there are no more judicial remedies in process and the former union leader still has pending appeals, so he has been released.
Lula da Silva remained in prison since April 7, 2018, after a trial that has been considered a judicial persecution against him, to prevent his nomination as presidential candidate.
The former president was sentenced to eight years and 10 months, but so far no incriminating evidence has been presented.

(ACN)

Radio Rebelde. 23 # 258 % L y M. Vedado. Plaza de la Revolucion Havana City, Cuba CP. 10400. Principal Editor: Alejandro Rojas Espinosa. Webmaster: Mabel Peña Styo. Journalist: Liannis Mateu Francés - Yaicelín Palma TejasPhotojournalist: Sergei Montalvo Arostegui. Assistant: Adriana Glez Bravo. Developed by Radio Rebelde Web Team
General Director: Frank Aguiar Ponce.
Phone numbers: (53) 7 838-4365 al 68 (Cabin) (53) 7 839-2524 (Public Relations).
© Copyright Radio Rebelde, 2015