---
Havana Declared as the Cocktail Capital city in Latin America
2018-01-23 09:25:36 / web@radiorebelde.icrt.cu / Translated by: JC Caballero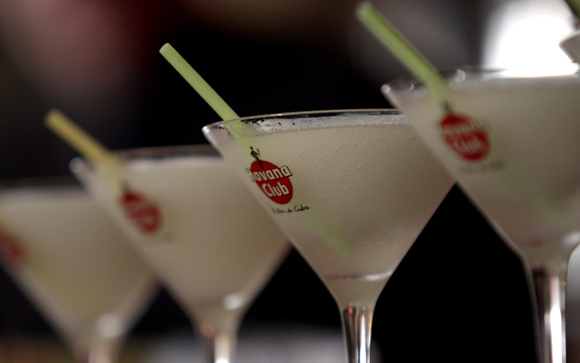 Havana city was declared as the Cocktail capital of Latin America on January 17th as part of the Fitur 2018 International Tourism Fair that is being carried out in Madrid, Spain on January 21st.

That recognition was signed by the president of the Spanish and Latin American Gastronomy academies, Rafael Ansón and the Cuban president of Tourism, Manuel Marrero, as it was announced on his Twitter account by Gustavo Machín who is the Cuban ambassador to that European nation.

As part of the 2018 Fitur event on Wednesday, Cuba was granted the excellence award for being the safest nation for tourism.

This is an important event where there are directors from the main local tourism hotel chains as well as those ones associated to the Meliá, Iberostar, Blue Diamond hotels, among others.
The delegations of the Cuban medical healthcare and Caracol sectors were represented by the tobacco worker, José Castellar Cairo (nicknamed as Cueto) who is the owner of some Guinness records for having elaborated the largest cigars of the world.

On this 38th event of the aforementioned fair, there are more than 10.000 enterprises and it is highlighted the presence of some Latin American delegations. Spain is one of the main markets where Cuba is trying to include its tourist product.

According to the official and related records, Spain reached a 10.5 % growing in 2017 about its tourism to Cuba that is already annually visited by four million travelers since 2016.

The Ministry of tourism, Manuel Marrero, from the this sector predicts the current calendar might reach the five million visitors for its first time.

Radio Rebelde News Desk


Radio Rebelde. 23 # 258 % L y M. Vedado. Plaza de la Revolucion Havana City, Cuba CP. 10400. Principal Editor: Alejandro Rojas Espinosa. Webmaster: Mabel Peña Styo. Journalist: Liannis Mateu Francés - Yaicelín Palma TejasPhotojournalist: Sergei Montalvo Arostegui. Assistant: Adriana Glez Bravo. Developed by Radio Rebelde Web Team
General Director: Frank Aguiar Ponce.
Phone numbers: (53) 7 838-4365 al 68 (Cabin) (53) 7 839-2524 (Public Relations).
© Copyright Radio Rebelde, 2015