---
Havana Jam Event since already 40 Years ago
2019-03-15 10:22:17 / web@radiorebelde.icrt.cu / Translated by: JC Caballero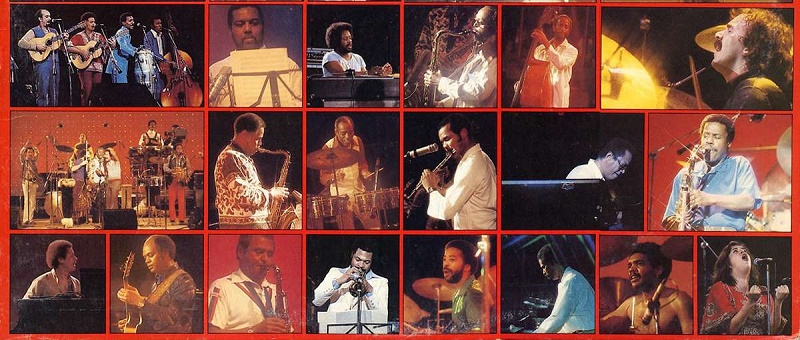 It been forty years since it was closed an unprecedented event at the Karl Marx Theater where there were some of the most outstanding musical figures from the United States and Cuba through different days where there was a great sense of friendship and the pleasure to work for what makes us united.

High-class Jazz musicians, prestigious rock musicians and singers was the delegation sent from the United States and Cuba sent many of its most valuable musical representatives, besides, the Jazz musical genre was the one which was the most represented as the United States brought not only some related outstanding figures but also the Weather Report band that played marvelously.
Cuba on its part, showed one of the best moments of the local Irakere band to the extent that it finished making a tour with the U.S. one.

The rock musical genre had also happy moments and really expected ones as a group of great related figures gathered in Havana city and they were Billy Joel, Rita Coolidge, Kris Kristofferson and Stephen Stills the final day.

The local Aragón band Pacho Alonso, the Yaguarimú band and a very valuable group of Cuban percussionists performed. The visitors travelled with the Estrella de la Fania band on a memorable meeting where Rubén Blades, Johnny Pacheco, Héctor Lavoe, Larry Harlow, Roberto Roena, Papo Lucca and even Wilfrido Vargas were present.

The coments have been many ones and diverse on this topic and there have been many ones who have commented that the chosen repertoire for that occasion was wrong, but it is important to take into account that the invited ones were at the end of the first day at late hours at night and after a very busy day.

Anyway, it is always pleasant to live those moments, especially when they are the ones who invite us. It is also worth coming back once again to the closing day when I had the privilege to attend for concluding that day of good music.

On those moments, Billy Joel had reached the heyday of his career and he had a song among the most important of the year, that is why, he got a warm standing ovation when he started to play at the Karl Mark and we hope the friend Ernesto Juan Castellanos could finish his documentary about that event and it deserved its repercussion and the effort used.
By Pedro Rafael Cruz González

Radio Rebelde. 23 # 258 % L y M. Vedado. Plaza de la Revolucion Havana City, Cuba CP. 10400. Principal Editor: Alejandro Rojas Espinosa. Webmaster: Mabel Peña Styo. Journalist: Liannis Mateu Francés - Yaicelín Palma TejasPhotojournalist: Sergei Montalvo Arostegui. Assistant: Adriana Glez Bravo. Developed by Radio Rebelde Web Team
General Director: Frank Aguiar Ponce.
Phone numbers: (53) 7 838-4365 al 68 (Cabin) (53) 7 839-2524 (Public Relations).
© Copyright Radio Rebelde, 2015