Havana to host 2nd Russia-Latin America and the Caribbean Business
2018-10-16 11:26:04 / ACN
---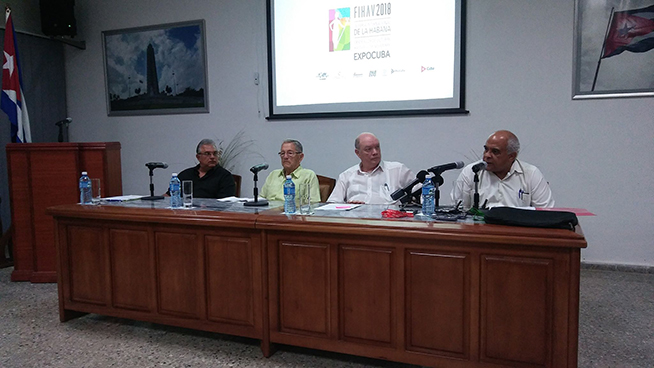 The II Russia-Latin America and the Caribbean Business Forum will be held for the first time in the Cuban capital on October 29th, within the framework of the XXXVI International Fair of Havana (FIHAV 2018), official sources announced on Monday.
This will be the only platform for interaction between representatives of public agencies and the business sector, and in this space will address the prospects for trade, economic and investment cooperation between Russia and countries in the region, says a press release.
The meeting will deal with issues such as public support for companies on both sides, as well as the development of integration processes currently underway.
As part of the event, a program is planned with the participation of directors of large Russian and Latin American companies, executive heads of export-oriented companies, representatives of federal agencies of the executive branch, and senior officials of countries of Latin America and the Caribbean, says the document.
The note highlights the words of Antón Kobiakov, advisor to the president of the Russian Federation, who said just a few days ago that the development of these alliances with the nations of the Latin American region remains key to his country.
The Business Forum will focus attention on key issues of cooperation between countries and development perspectives, and will also mark the new points of contact between Russia and Cuba, Kobiakov said.
This event will coincide with the 16th Meeting of the Russian-Cuban Intergovernmental Commission for Commercial, Economic, Scientific and Technical Cooperation, in which Ricardo Cabrisas, vice-president of the Council of Ministers of Cuba, and Yuri Borisov, Russian deputy prime minister, will participate.
The event is organized by the Roscongress Foundation and the Bering-Bellinghausen Institute for the Americas, supported by the ministries of Foreign Affairs, Energy, Economic Development, Industry and Trade of the Russian Federation, as well as the Ministry of Foreign Trade and Foreign Investment and the Chamber of Commerce of the Republic of Cuba.