---
Havana to Host International Meeting on Communication
2017-10-25 10:53:15 / web@radiorebelde.icrt.cu
The 9th International Meeting of Researchers and Study of Information and Communication (ICOM) will be held from November 13th to the 17th in Havana on society, labor environment and university.

The event, organized by the School of Communication of the University of Havana and the Convention Center will include the presence of important academics.

According to reports during a press conference on Tuesday, over 10 renowned communication researchers have confirmed their assistance among them Argentinean Carlos Alberto Scolari and Sociologist from the University of Cambridge, John B. Thomson.

PhD Gloria Ponjuan, President of the Academic Committee pointed out that 600 national and foreign representatives will attend the conference to discuss current, new and important issues related to the Cuban reality.

The countries with the most representatives to the event is Cuba, Ecuador, Mexico and Brazil, with 340 works approved from 16 countries.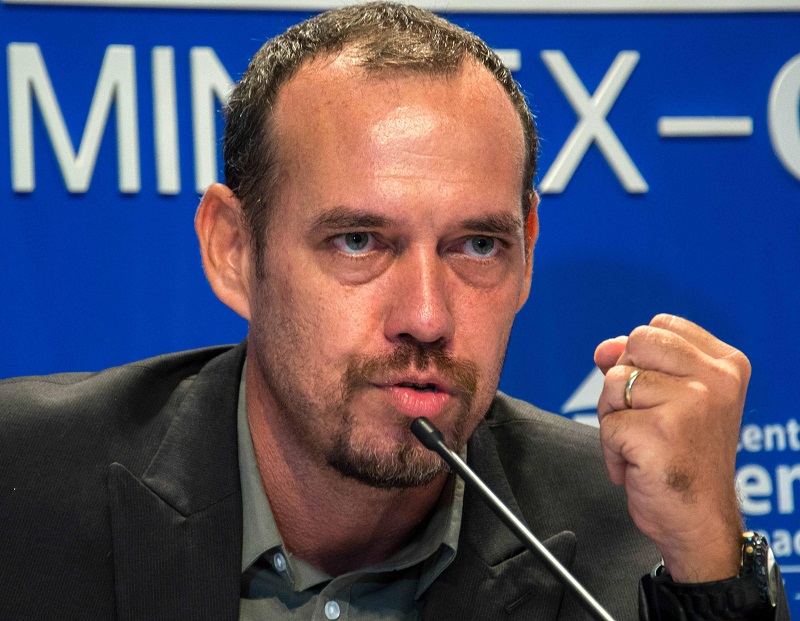 Raul Garces, Dean of the School of Communications and President of the Organizing Committee highlighted that the most important in these types of events is to discovery how the communication and information processes inter-relate and the way the international experience socialize.

ICOM 2017 will serve as a platform to discuss the development model in Cuba, the application of the Guidelines of the Economic and Social policy in the country and the role of the communicative processes inside the public administration.

ICOM has been held since 1996, but it has not been since recent editions in which the event has achieved international importance, he said.
By Claudia Gonzalez Corrales

(ACN)

Radio Rebelde. 23 # 258 % L y M. Vedado. Plaza de la Revolucion Havana City, Cuba CP. 10400. Principal Editor: Pablo Rafael Fuentes de la Torre. Webmaster: Mabel Peña Styo. Journalist: Liannis Mateu Francés - Laura Barrera Jerez.Photojournalist: Sergei Montalvo Arostegui. Comunity Manager: Alejandro Rojas. Assistant: Adriana Glez Bravo. Developed by Radio Rebelde Web Team
General Director: Frank Aguiar Ponce.
Phone numbers: (53) 7 838-4365 al 68 (Cabin) (53) 7 839-2524 (Public Relations).
© Copyright Radio Rebelde, 2015