Heberprot-P is successfully used in the Dominican Republic
2019-11-18 19:08:59 / ACN
---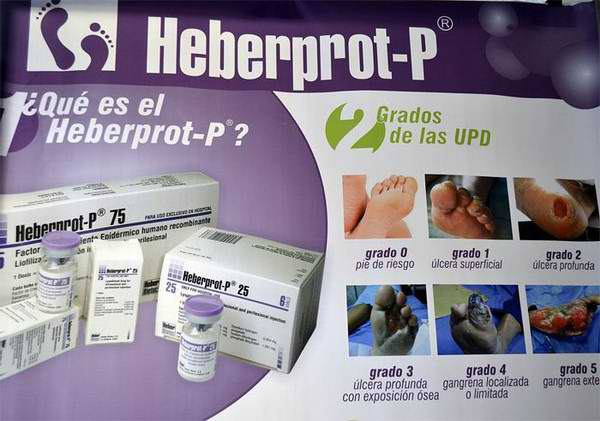 The Cuban medicine Heberprot-P is effectively used in 124 Dominican patients with diabetic foot ulcer, reducing the risk of amputation, the website of the Center for Genetic Engineering and Biotechnology published.
Dr. Vicente Mendez, director of the Diabetic Foot Unit at the Francisco Moscoso Puello Hospital in Santo Domingo, said that these patients were treated and recovered from April to September of this year in two care units of the country's public system, where this innovative treatment is applied.
Although the treatment is covered by the Ministry of Public Health, through the High Cost Program, it is still necessary to identify patients with this disease and expand the program to the eastern and southern regions of the country.
The product, created by the Center for Genetic Engineering and Biotechnology (CIGB) in Cuba, consists of an active pharmaceutical ingredient, the recombinant human epidermal growth factor, a 53-amino acid peptide that, when joined to its receptor, activates anabolic metabolism, promoting synthesis of amino acids and proteins, resulting in cell division.
Heberprot-P, which has benefited more than 300.000 people worldwide, is registered in 23 countries, such as Russia, Kuwait, Ukraine, Argentina, Turkey, Vietnam and Colombia.