---
Huawei Mate 20 Pro is the best Smartphone of 2018
2019-03-01 10:15:57 / web@radiorebelde.icrt.cu / Translated by: Aylen Lesmes Bonachea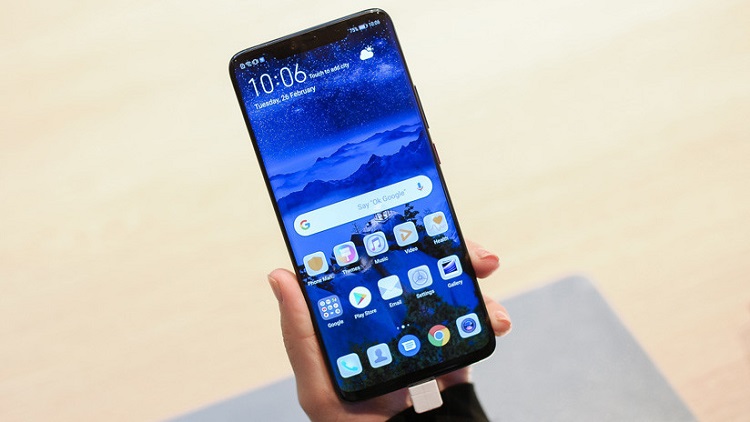 Huawei Mate 20 Pro was designated this Tuesday as the best "smartphone" of 2018. It was established like that by GSMA (Global system for mobile communications), organizer of the World Mobile Congress 2019, which is celebrated among February 25th and 28th in the Spanish city of Barcelona.
"An overwhelming winner among our panel of expert leaders of the industry: the fantastic cameras, the stabilization and the durance of the battery, among other characteristics of this device, are a real testimony of the efforts of this company to turn itself in leaders of the smartphones", it was argued by the judges of the World Mobile Congress.
During the event, both experts of the industry and journalists and mobile operators qualified devices, applications and mobile technologies in more than 30 nominations.
For the title of best "smartphone" of 2018 also there were nominated the iPhone XS Max, Google Pixel 3, OnePlus 6T and Samsung Galaxy Note 9. Last year this category was won by iPhone X.

By: Digital Editorial Staff

Radio Rebelde. 23 # 258 % L y M. Vedado. Plaza de la Revolucion Havana City, Cuba CP. 10400. Principal Editor: Alejandro Rojas Espinosa. Webmaster: Mabel Peña Styo. Journalist: Liannis Mateu Francés - Yaicelín Palma TejasPhotojournalist: Sergei Montalvo Arostegui. Assistant: Adriana Glez Bravo. Developed by Radio Rebelde Web Team
General Director: Frank Aguiar Ponce.
Phone numbers: (53) 7 838-4365 al 68 (Cabin) (53) 7 839-2524 (Public Relations).
© Copyright Radio Rebelde, 2015