---
Hundreds of Latin Americans demonstrate in favor of regional unit
2017-01-24 09:10:13 / web@radiorebelde.icrt.cu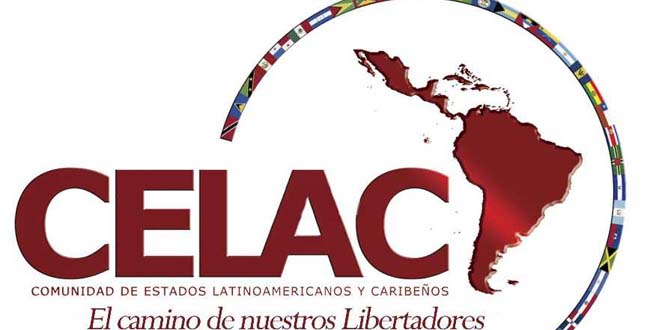 Over 400 representatives of Latin American and Caribbean organizations are gathering in Santo Domingo, Dominican Republic in support of the upcoming 5th Summit of the Community of Latin American and Caribbean States, to take place Wednesday.

Under the slogan: For Peace, Unity and the Integration of Our America, the members of social and political organizations are defending the progressive projects of the region amidst the arrival at the White House of new US president Donald Trump, who has expressed himself against such programs, according to the event´s organizing committee cited by PL news agency.

Participants at the event will adopt a Declaration in Support of the regional summit to be presented at the meeting of heads of state.

As the meeting opened on Monday, foreign ministers from different regional nations began to arrive in Santo Domingo for their gathering prior to the heads of state session.

The ministerial meeting will follow a gathering of political coordinators who worked on the documents to be adopted by the heads of state, including a political statement and 20 special declarations.

Some of the issues contained in those documents referred to food security, migration, development, drugs and the need to have the US economic blockade of Cuba lifted. Other topics are related to nuclear disarmament, gender, aboriginal languages and the funding of development.

The Community of Latin American and Caribbean States, which gathers all nations in The Americas, except for the United States and Canada, held its first summit in 2013, in Chile, later its second one in 2014, in Cuba, a third meeting in 2014, in Costa Rica and a fourth summit in 2016, in Ecuador.

(ACN)

Radio Rebelde. 23 # 258 % L y M. Vedado. Plaza de la Revolucion Havana City, Cuba CP. 10400. Principal Editor: Pablo Rafael Fuentes de la Torre. Webmaster: Mabel Peña Styo. Journalist: Liannis Mateu Francés - Laura Barrera Jerez.Photojournalist: Sergei Montalvo Arostegui. Comunity Manager: Alejandro Rojas. Assistant: Adriana Glez Bravo. Developed by Radio Rebelde Web Team
General Director: Frank Aguiar Ponce.
Phone numbers: (53) 7 838-4365 al 68 (Cabin) (53) 7 839-2524 (Public Relations).
© Copyright Radio Rebelde, 2015