---
IAEA thanks Cuba for technical cooperation
2017-06-01 09:59:24 / web@radiorebelde.icrt.cu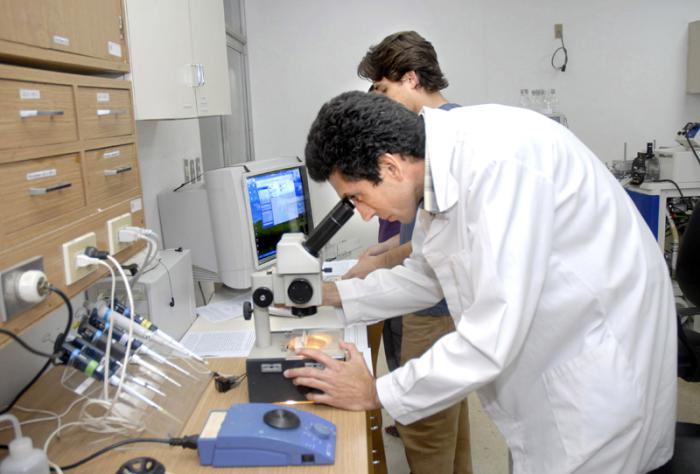 Yukiya Amano, Director General of the International Atomic Energy Agency (IAEA), thanked the Cuban scientific community for its contributions to the Institute's Technical Cooperation Program.

Amano received Elba Rosa Pérez Montoya, Minister of Science, Technology and Environment of Cuba, with whom she exchanged on the collaboration that has existed for more than 50 years between Cuba and the IAEA and in particular on the results of the Island in the use of nuclear technologies in key areas for development.

He recognized the presence of the CITMA head of the International Conference of the Technical Cooperation Program, which celebrates its 60th anniversary, and represented Latin America and the Caribbean in the meeting Amano described as excellent the results he could see in his two visits to the island, the most recent last November, reported the Network of Cuban Nuclear Communicators (REDCNUC).

Cuba has been a founding Member State of the IAEA since its creation in 1957, although it executed its first technical cooperation project in 1977.
In a special speech at the plenary session of the event, Pérez Montoya said that the Technical Cooperation Program benefits the most prioritized sectors of the country such as human health, agriculture, industry and the environment.

She recalled that in the last four decades, they have implemented 111 national projects and participated in 173 regional and 24 interregional projects, with an average annual implementation rate of more than 90 percent.

Accordingly, she added, we have received more than 740 fellowships, 350 scientific visits and the experience of 700 international experts.
Cuba participates in the framework of the Regional Cooperation Agreement for the Promotion of Nuclear Science and Technology in Latin America and the Caribbean (ARCAL), where we are today the focal point of the human health sector in the region, she said.

She indicated that the impact of this cooperation is significant in the training of human resources, in areas as important as the care of patients with cancer and other noncommunicable diseases.

The Cuban minister mentioned the fact that thanks to these projects, Cuba can produce practically all the radiopharmaceuticals and markers required by nuclear medicine.

In addition, it has increased its capacity to conduct clinical and pre-clinical studies for the development of new drugs, and in recent years has begun to make modest exports to nations of the area.

(ACN)

Radio Rebelde. 23 # 258 % L y M. Vedado. Plaza de la Revolucion Havana City, Cuba CP. 10400. Principal Editor: Pablo Rafael Fuentes de la Torre. Webmaster: Mabel Peña Styo. Journalist: Liannis Mateu Francés - Laura Barrera Jerez.Photojournalist: Sergei Montalvo Arostegui. Comunity Manager: Alejandro Rojas. Assistant: Adriana Glez Bravo. Developed by Radio Rebelde Web Team
General Director: Frank Aguiar Ponce.
Phone numbers: (53) 7 838-4365 al 68 (Cabin) (53) 7 839-2524 (Public Relations).
© Copyright Radio Rebelde, 2015