---
Income Tax Established for Workers at Mariel Special Development Zone
2014.05.08 - 12:05:34 / web@radiorebelde.icrt.cu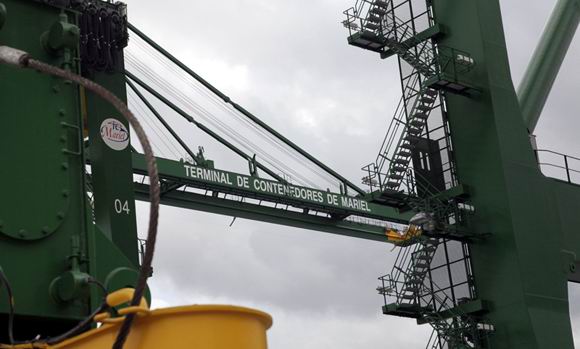 Workers to be hired by entities at the Mariel Special Development Zone will pay a five percent income tax, which will be retained by employment agencies and contributed to the state budget.

According to Juventud Rebelde newspaper, the employment agencies will make the contribution during the first 20 days of the month after they retain the money.

The regulation is established by Resolution 139 of 2014 passed by the Finance and Price Ministry, which was published on the Official Gazette on May 7.

The paper explains that the Labor and Social Security Ministry set at 10 to one the exchange rate to be considered for the payment of workers by the employment agencies that have been appointed to provide labor to foreign companies at the Special Development Zone.

This means that the workers will receive their salaries according to an exchange rate of 10 Cuban pesos per every dollar of their corresponding salaries.

Those who work at the Zone will be paid 80 percent of their salaries as agreed to by the employment agencies and the users of companies operating in the area. This means that if the two parties hypothetically agreed to a one-thousand-dollar salary for a given post, the worker in that case will earn the equivalent to 800 dollars in Cuban pesos according to the 10 to 1 exchange rate established. This would translate into 8 thousand Cuban pesos.

However, according to Resolution 14 of 2014 passed by the Social Security and Labor Ministry, the 10 to 1 exchange rage will not be static since it will be submitted to revision on the first quarter each year.

(ACN)

Radio Rebelde. 23 # 258 % L y M. Vedado. Plaza de la Revolucion Havana City, Cuba CP. 10400. Principal Editor: Alejandro Rojas Espinosa. Webmaster: Mabel Peña Styo. Journalist: Liannis Mateu Francés - Yaicelín Palma TejasPhotojournalist: Sergei Montalvo Arostegui. Assistant: Adriana Glez Bravo. Developed by Radio Rebelde Web Team
General Director: Frank Aguiar Ponce.
Phone numbers: (53) 7 838-4365 al 68 (Cabin) (53) 7 839-2524 (Public Relations).
© Copyright Radio Rebelde, 2015