India to test Cuba Itolizumab on COVID-19 patients
2020-06-02 10:11:52 / ACN
---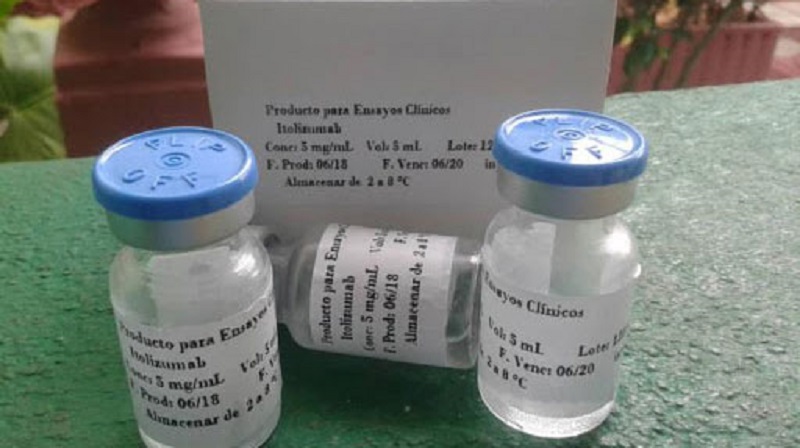 The drug Itolizumab, promoted by Cuba as a possible therapy to prevent deaths from COVID-19, could be India's newest challenge against the novel coronavirus.
The drug will be tested in six Indian hospitals, including AIIMS-Delhi, KEM Hospital in Mumbai and Narayana Health in Bangalore.
The monoclonal antibody Itolizumab is a molecule that was first developed in a joint venture by India's leading drug company - Biocon - in collaboration with the Center for Molecular Immunology (CIM) in Cuba.
However, Biocon licensed the drug as an early-stage asset to CIM, and the company's scientific team began developing the antibody for autoimmune diseases in 2006 in India.
Biocon now received permission from India's drug regulator to reuse it for COVID-19.The company will test the drug's effectiveness for an "anti-CD-6 IgG1" monoclonal antibody in moderate to severe patients with complications of the disease.
"Itolizumab has been used in India for some years and its effectiveness has been established. Our partners in Cuba, with whom the company started developing the drug, have used this drug in patients with COVID-19. Initial data from them seem quite promising," said Sandeep Athalye, senior vice president and chief medical officer of Biocon Biologics.
Established in 1978, Biocon Limited, is India's largest biotechnology company and a leader in Asia with a strategic focus on biopharmaceuticals and research services.