---
Infantile Faces of the City
2017-07-26 06:12:40 / web@radiorebelde.icrt.cu / Translated by: JC Caballero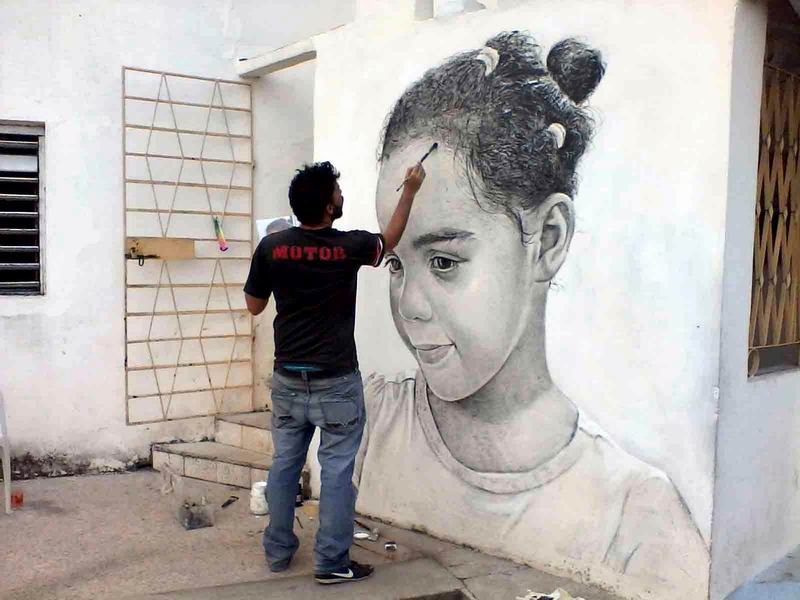 You might perhaps see them while walking throughout Havana. They are huge faces of children which are painted on its walls, showing their different expressions and feelings. They are the related details made by the local young artist, Máisel López, who has immortalized them since 2015 through his over 30 murals, along with the slogan: 'Children represent the hope of the world.'

The series of urban murals represent the infantile faces at a large scale and the magnitude of those children as social beings who are the future of the nation. They are children from the artist's community in Playa municipality to whom he take lots of photographs to capture their expressiveness, mainly the one from their eyes as they are the reflection of the soul, as the saying says.

The colossal murals made by the artist Máisel López are also on display at the National Aquarium of Cuba and at the Wiliam Soler Pediatric Hospital from Havana city.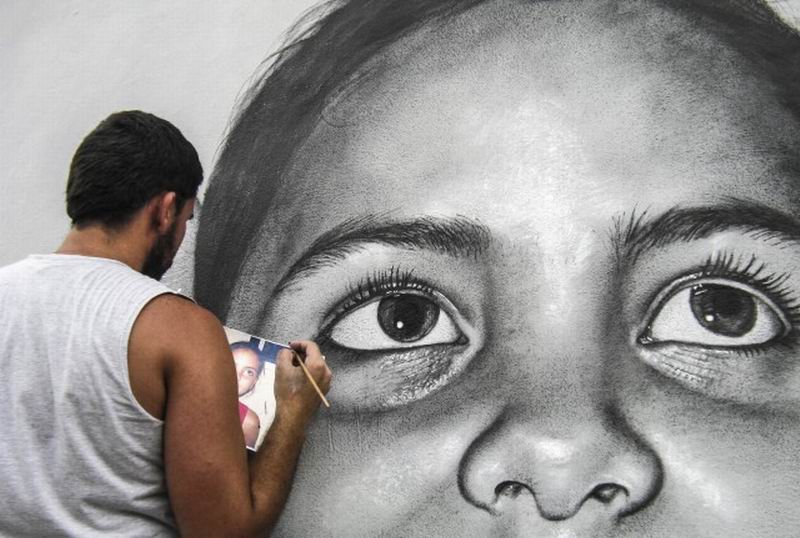 Regarding his artistic work at that health center, the artist states that he feels pleased about knowing that those images will cheer up the children who are being treated in there and all of their parents and relatives who are by their side.

For the making of those murals, the artist uses waterproof materials, acrylic paintings, glazes and some different materials to achieve the durability of these works that are part of the photo-realistic technique that he restores one or twice a year.

Máisel López is a graduate from the National San Alejandro Fine Arts Academy in 2007 and he is currently working as a teacher of Painting in the local Playa municipality.

In this cultural space, he is part of the local Cuenta Conmigo (Count on me, literally) Project that is a sociocultural community initiative that was created by local mothers to improve the quality of life of their children, the young people and adults with special-education needs.

This young man aspires to be a much better artist each single day in order to achieve that his colossal murals continue causing smiles when they are observed.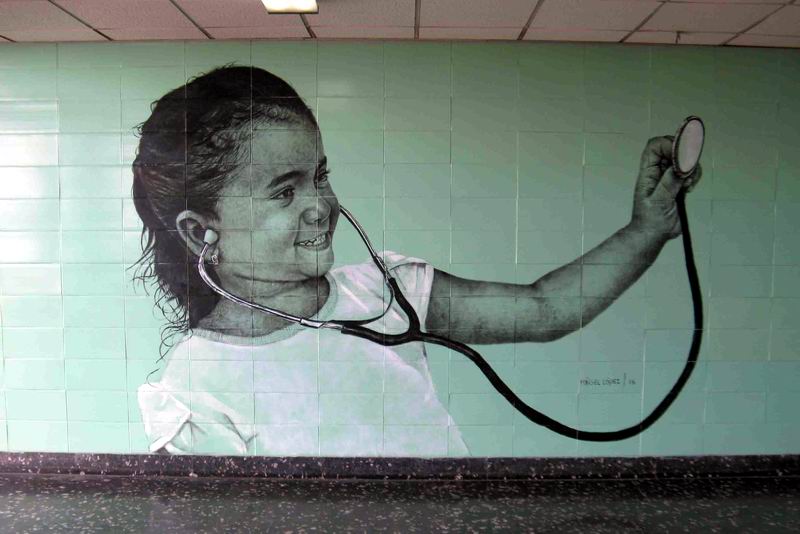 Photos provided by the artist ( http://maisel.cubava.cu/)

By Rosmerys Bernal Piña

Radio Rebelde. 23 # 258 % L y M. Vedado. Plaza de la Revolucion Havana City, Cuba CP. 10400. Principal Editor: Pablo Rafael Fuentes de la Torre. Webmaster: Mabel Peña Styo. Journalist: Liannis Mateu Francés - Laura Barrera Jerez.Photojournalist: Sergei Montalvo Arostegui. Comunity Manager: Alejandro Rojas. Assistant: Adriana Glez Bravo. Developed by Radio Rebelde Web Team
General Director: Frank Aguiar Ponce.
Phone numbers: (53) 7 838-4365 al 68 (Cabin) (53) 7 839-2524 (Public Relations).
© Copyright Radio Rebelde, 2015