---
Intelligent palms? Yes, and also multipurpose
2017-10-27 10:54:41 / web@radiorebelde.icrt.cu / Translated by: Aylen Lesmes Bonachea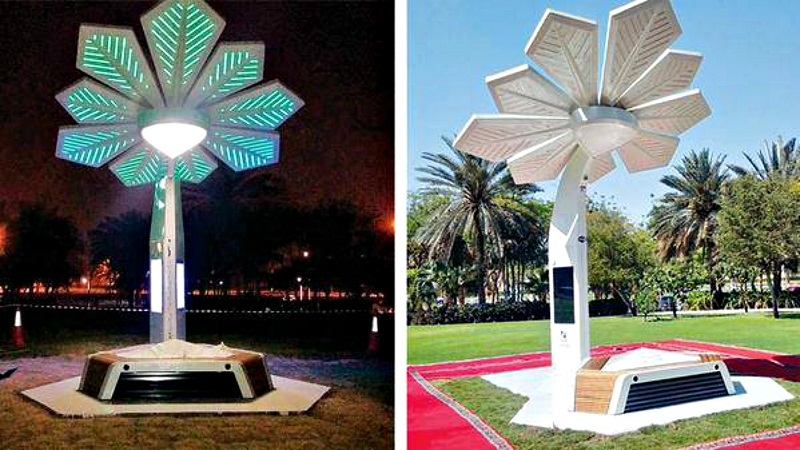 We are living in fiction science times. At the same time that technology evolves and we look for solutions to emerging problems such as the lack of fossil combustibles and the global warming, new options that not only represent an advance in this sense, but they seem to be taken out of movies emerge.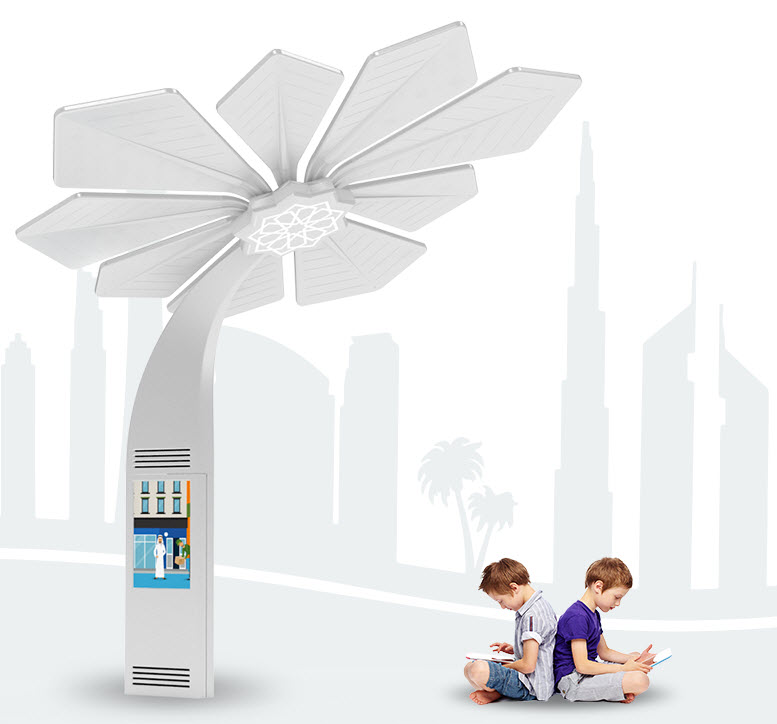 In that eagerness for looking for both, creative designs and multiple services benefits, the idea of the "intelligent palms" raised: structures of six meters of height which uses mono-crystal panels in its upper part for giving electricity the entire day from the exploitation of the solar energy.

This "palms" work as recharge centers for mobile batteries with an estimated time up to 2,5 times faster than the traditional energy, and in the same manner, they are a point of Wi-Fi access, with a scope up to 53 meters and a capacity for 50 connected users.

It is interesting that besides, they have a security system incorporated in cameras that rotate 360º and of course, a monitor who gives information to the tourists, public good messages and publicity. We cannot leave mentioning the seats that were designed for the rest and the relaxation, because as they are palms, the shadow is other of its advantages.

The proposal, besides of interesting, it results very convenient for the environment and the economy. In Dubai, where more than 50 palms of this type are installed, so far 14 thousands 691 kilowatt-hours have been produced and it is estimated that 325 thousands 53 devices have been charged by USB connections.

Up to now these "intelligent palms" are installed in beaches and public zones of Dubai, which recently won its title as headquarter of the World Exposition 2020 with the topic "Connected Minds, creating the future" and it propose itself being the most intelligent and ecological city of the world, in 2050.

Then, the one who joins to a good tree…good shadow, Wi-Fi and energy shelter him.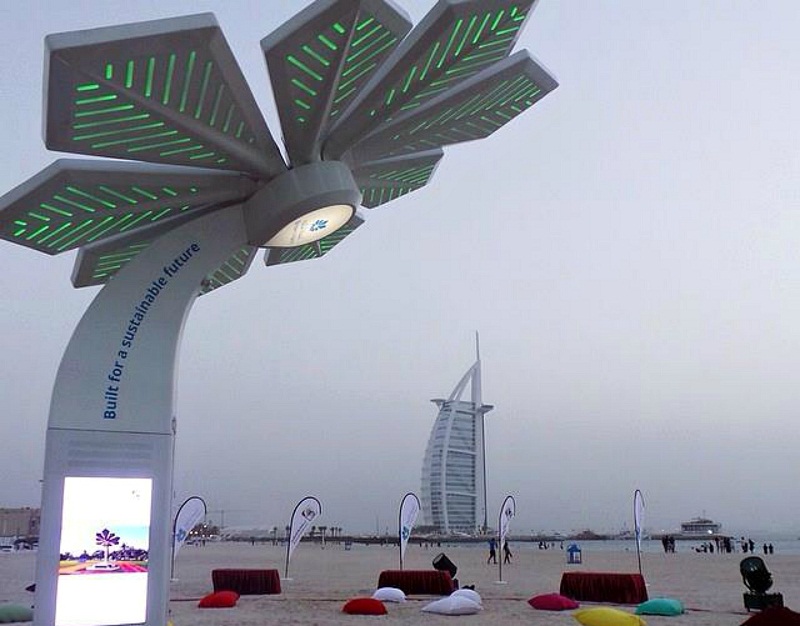 By: Alejandro Rojas Espinosa

Radio Rebelde. 23 # 258 % L y M. Vedado. Plaza de la Revolucion Havana City, Cuba CP. 10400. Principal Editor: Pablo Rafael Fuentes de la Torre. Webmaster: Mabel Peña Styo. Journalist: Liannis Mateu Francés - Laura Barrera Jerez.Photojournalist: Sergei Montalvo Arostegui. Comunity Manager: Alejandro Rojas. Assistant: Adriana Glez Bravo. Developed by Radio Rebelde Web Team
General Director: Frank Aguiar Ponce.
Phone numbers: (53) 7 838-4365 al 68 (Cabin) (53) 7 839-2524 (Public Relations).
© Copyright Radio Rebelde, 2015