---
Italy-Cuba Friendship Association condemned US blockade
2020-04-08 13:22:26 / web@radiorebelde.icrt.cu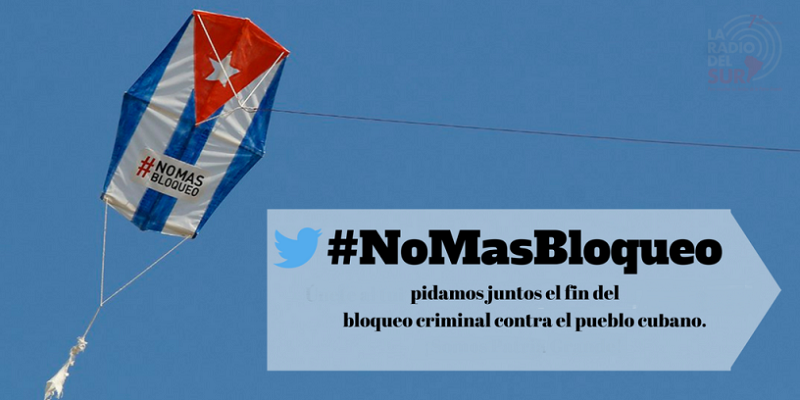 The Italy-Cuba National Friendship Association (ANAIC by its Italian acronym) condemned the economic, commercial and financial blockade of United States against countries such as Cuba, in frank defiance of international law, in midst of the fight against COVID-19.
In a statement released in Rome, Italian capital, ANAIC denounces that the US government seeks, "with false and pretentious motivations, and in a masked way, overthrowing political and social systems, defying the most basic rules of International Law and sovereignty of each country, including states affected by the extraterritoriality of these imposed measures.
The association urges the Italian government to "effectively compromise its diplomacy towards USA to reach the immediate and definitive elimination of punitive measures against other countries."
It recalled in this regard that "Italy, along with almost all nations, repeatedly expressed itself in the UN General Assembly in favor of eliminating the blockade" in all its forms and that the European Union itself also spoke out "against the anachronistic maintenance of the blockade against Cuba ".
The intimidating measures prevent countries affected by "unilateral and illegal sanctions to buy medicines, health equipment and materials necessary to confront the pandemic," adds the text.
"Health is a Human Right and this principle applies to all people, regardless of their nationality, skin color, gender, political opinion and religious or philosophical thought," concludes the ANAIC condemnatory statement.

(ACN)

Radio Rebelde. 23 # 258 % L y M. Vedado. Plaza de la Revolucion Havana City, Cuba CP. 10400. Principal Editor: Alejandro Rojas Espinosa. Webmaster: Mabel Peña Styo. Journalist: Liannis Mateu Francés - Yaicelín Palma TejasPhotojournalist: Sergei Montalvo Arostegui. Assistant: Adriana Glez Bravo. Developed by Radio Rebelde Web Team
General Director: Frank Aguiar Ponce.
Phone numbers: (53) 7 838-4365 al 68 (Cabin) (53) 7 839-2524 (Public Relations).
© Copyright Radio Rebelde, 2015